SAS co-founder flirted with Nazism thanks to German lover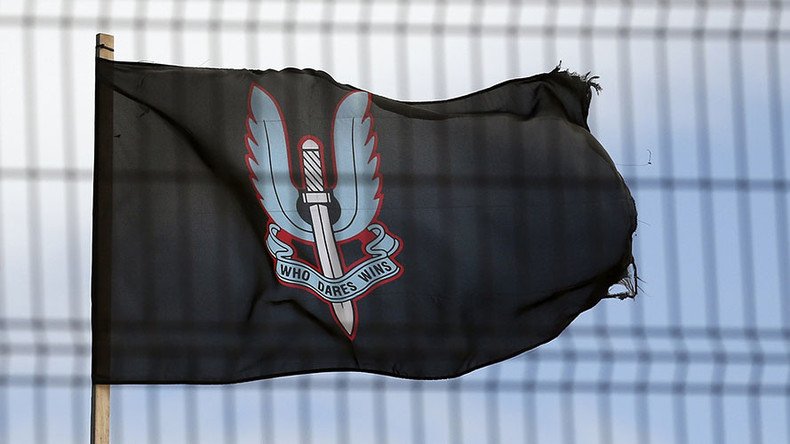 The maverick co-founder of the SAS flirted with fascism because of his German lover, new research shows.
A forthcoming documentary will show how Jock Lewes, who would eventually found the elite special forces unit alongside David Stirling, showed sympathies for the Nazi cause during his numerous pre-war visits to the Reich.
It will be claimed Lewes was "dazzled" by the fascist regime just years before he founded the secretive group in 1941.
A former Oxford boat team captain, Lewes fell in love with Nazi-supporting society figure Senta Adriano and, according to the Times, wrote to his parents that "England is no democracy and Germany [is] far from being a totalitarian state."
He even attended a society dinner at which Hitler and his henchman Josef Goebbels were honored guests.
The soon-to-be officer in the Welsh Guards reportedly only rejected Nazism when fascists smashed up Jewish-owned business in the 1938 rampage known as Kristallnacht.
Lewes broke off his engagement to Adriano and wrote: "I swear I will not live to see the day when Britain hauls down the colours of her beliefs before totalitarian aggression."
The 'Rogue Heroes' documentary will be broadcast on the BBC Monday night and tracks Lewes' career through World War II.
He eventually ended up deploying to North Africa where he joined other elite soldiers in a mission to sabotage Nazi operations, including blowing up aircraft at airfields in the desert.
A committed soldier, Lewes wrote in one diary entry that he was determined to "choose the most difficult and dangerous work" even if it cost him his life. In the end, it did.
Lewes was killed by German fighter planes after they strafed his SAS convoy. Shot through the thigh, he bled to death within minutes and was buried in a shallow grave which was never located again.
You can share this story on social media: