Britain in line for decade of austerity & highest tax burden in 30 years, think tank warns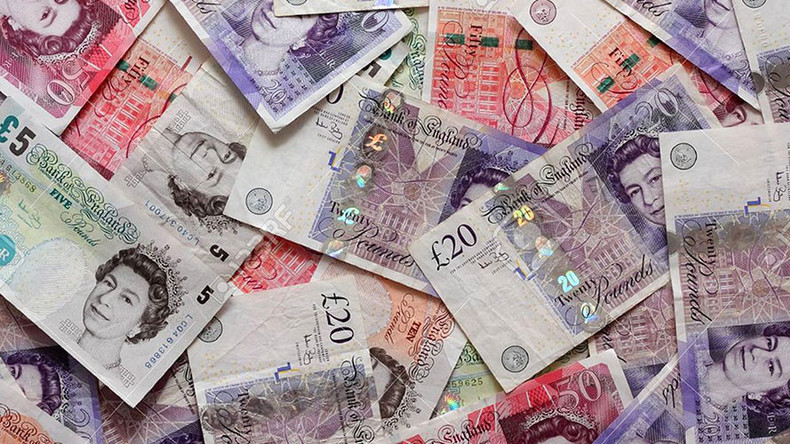 As the UK faces another decade of austerity, Britain's tax burden is to hit its highest level since Margaret Thatcher was prime minister, a leading think tank has warned.
Despite almost seven years of implementing the longest and deepest cuts to public service spending on record, the Institute for Fiscal Studies (IFS) forecasts that the UK government will have to increase taxes before the 2020 general election in order to meet Chancellor Philip Hammond's goal of reducing public borrowing below two percent of national income by 2020-21.
The think tank also estimates that government revenues will have to rise to 37 percent of national income by the 2019/20 tax year in order to meet Hammond's target.
The last time Britain's tax burden reached such heights was in 1986/87, when then PM Margaret Thatcher was in Downing Street and Lord Nigel Lawson was Chancellor of the Exchequer.
Given that Britain's budget deficit is one of the biggest in the world's richest economies, reducing it is likely to be made harder in a post-Brexit world, when the UK's economy is expected to slow.
"For all the focus on Brexit, the public finances in the next few years look set to be defined by the spending cuts announced by George Osborne," IFS director Paul Johnson said.
"Cuts to day-to-day public service spending are due to accelerate, while the tax burden continues to rise.
"Even so the chancellor may not find it all that easy to meet his target of eliminating the budget deficit in the next parliament… that is going to require extending austerity towards the mid-2020s," he said.
The Tax cuts that have been announced, including a new main home allowance for inheritance tax and raising the personal allowance for income tax, are to be more than offset by tax increases, according to the Financial Times.
The government will put higher taxes on dividend income and insurance premiums, while increasing the vehicle excise duty and restricting pension contributions for very high earners.
Further cuts to public services will also play their part and reduce per-person spending on the day-to-date running of services by 13 percent by 2020, pushing it lower than before the 2007-8 financial crisis.
The government has already announced a further £12 billion in cuts to welfare spending during this parliament, including a plan to freeze working-age benefits for four years, even though economists have been predicting a rise in inflation since last year's EU referendum.
You can share this story on social media: