Top British general given £100k for home upkeep… while soldiers live in squalor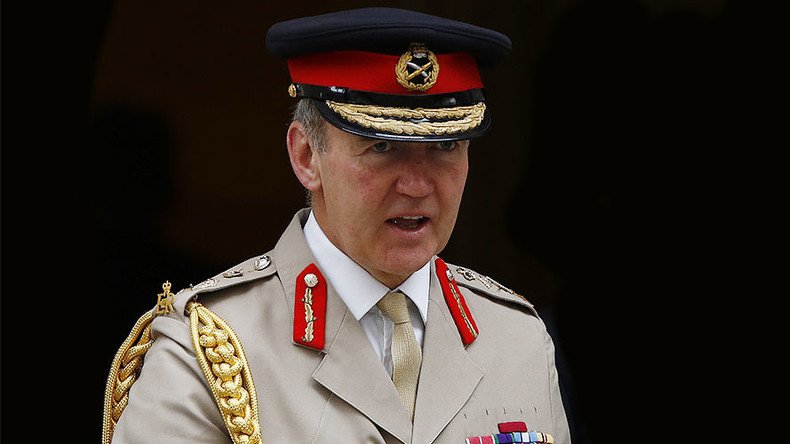 One of Britain's top generals was given £100,000 ($125,000) just to cover "domestic assistance" at his plush London home last year, despite the daily struggles faced by rank and file soldiers.
General Nick Houghton, who has since retired, enjoyed one of the 'grace and favor' homes given to senior military officers. The bill incurred by the taxpayer for cleaning, cooking, and admin in 2016 was £104,000. This was on top of his basic salary of £260,000 per year.
The revelation, which surfaced following a Freedom of Information (FoI) request by the Daily Mail, will cause anger in the Armed Forces community. Rank and file troops have faced job and pension cuts, a wage freeze and appalling housing standards in recent years.
Houghton has since been replaced as head of the military by Air Marshall Sir Stuart Peach, whose bill for 2016 was £58,000.
The Ministry of Defence (MoD) told the Mail: "Official service residences have now been abolished, and all properties are now treated as Service Family Accommodation in the same way."
"However, some posts (not people) have a property that is tied to that post; The Chief of Defense Staff and Vice Chief of Defense Staff are two such posts. The reason houses are tied to these posts is due to the nature of those roles."
The news comes just weeks after it emerged that soldiers in London's Wellington Barracks had been left with no hot running water and or heating.
Similarly, a report from March 2016 found that serving personnel were deeply unhappy with their one percent pay rise.
Researchers from the Armed Forces Pay Review Body surveyed soldiers across the army in the wake of the pay rise.
"On our visits, there was more dissatisfaction expressed over pay levels and the one percent increase than previously," the report found.
You can share this story on social media: