Austerity strikes back: Living standards set to tumble as Britain's 'mini-boom' ends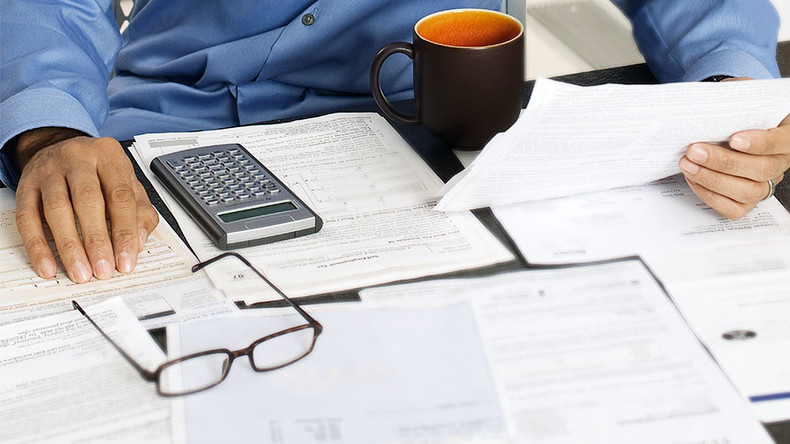 British living standards are set to crash as the "mini-boom" witnessed over recent years comes to an end, dragging income growth down to just 0.5 percent.
According to research by the Resolution Foundation, households in the UK are gradually becoming poorer, as family incomes endured "subdued" increases of 3 percent in 2014/15 and 1.5 percent in 2015/16.
"After a tight squeeze during the crisis, working age households have enjoyed a living standards mini-boom in recent years," said the think tank's economic analyst Stephen Clarke.
"The combination of historically low inflation, record employment and a long overdue return to decent pay rises helped power the strongest income growth in over a decade between 2014 and the beginning of 2016.
"But fast rising inflation this year has brought this all too short mini-boom to a sharp halt as pay rises have not kept up."
Inflation has seen a sharp rise since the Brexit vote last year, with the latest figures pointing at a 1.6 percent increase. The falling pound and rising costs for imported materials and fuel, coupled with stalling pay rises, are to blame.
"While there's little that the government can do to stop rising inflation eating into people's living standards this year, there is still plenty of scope to boost pay packets and get employment rising again," added Clarke.
"Closing the large jobs gaps that still exist across big cities like Birmingham and Liverpool would boost household incomes and help send Britain to the top of the global employment league. And of course tackling Britain's chronic productivity problems holds the key to maintaining decent pay growth in the years ahead."
The Resolution Foundation believes inflation will continue rising over 2017, while welfare cuts could see household incomes weakening for the next few years.
Who are the people that have enjoyed a "mini boom" of living standards since 2014? The poor, the sick, the unemployed? Who exactly?#bbcnews

— Chris Clayton (@chrisclayton98) January 29, 2017
Some economists, however, believe the group is being too pessimistic about current figures.
"The 'Brexit uncertainty' factor has proved to be a myth," Economists for Brexit chair Professor Patrick Minford told the BBC.
While he agreed that household incomes would slow down this year, the long-term economic outlook was far more promising as businesses and consumers continued to borrow.
You can share this story on social media: