Robots could soon be looking after your granny, say academics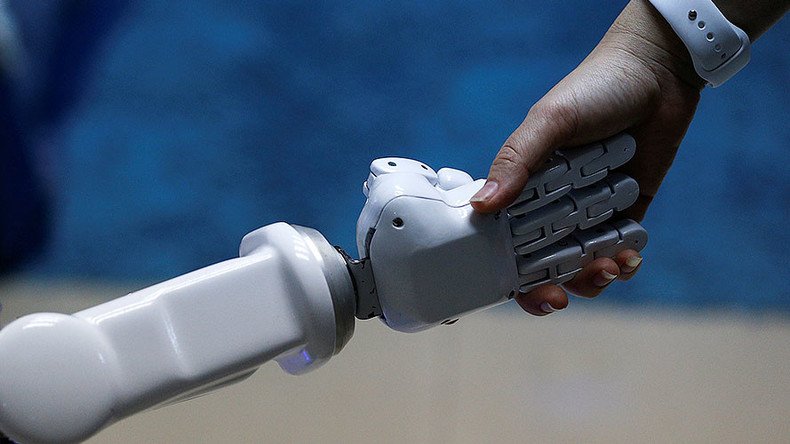 Humanoid robots programmed to be culturally aware and have a good bedside manner could help solve the crisis in care services for the elderly, academics say.
British researchers from Middlesex University and the University of Bedfordshire are teaming up with a Japanese artificial intelligence company to create "the world's first culturally aware robots."
The so-called Pepper Robots can be pre-programmed to suit the person they are helping. They will be able to offer support with everyday tasks like taking tablets, as well as offering companionship.
They will communicate through speech and with gestures, be able to move independently, and pick up signs the elderly person is unwell or in pain.
Professor Irena Papadopoulos, an expert in transcultural nursing at Middlesex University, told the Times researchers will monitor routines of people in care homes to "distil the slight differences that, when you're in a vulnerable situation, do make a difference."
The diversity of backgrounds in the UK will help, she added. A robot might be taught not to try and cheer up a Greek woman whose husband died months ago because Greek widows are expected to be sad for at least a year, she said.
"We don't want to give a cultural identity to the robot, but the robot will have to be capable of responding to a variety of cultures."
The £2 million (US$2.5 million) project is being funded by the EU and the Japanese government. It is hoped the robots will be developed for Britain in the next three years.
They are already used in thousands of homes in Japan. In some Japanese hospitals, similar robots are being used to perform tasks such as lifting patients and serving food.
"As people live longer, health systems are put under increasing pressure," Papadopoulos says.
"In the UK alone, 15,000 people are over 100 years of age and this figure will only increase.
"Assistive, intelligent robots for older people could relieve pressures in hospitals and care homes as well as improving care delivery at home and promoting independent living for the elderly.
"It is not a question of replacing human support but enhancing and complementing existing care."
Pepper Robots are manufactured by Softbank Robotics. Its chief scientist, Amit Humar Pandey, said the firm wants to create a world where robots co-exist with humans in harmony, for a smarter, healthier, safer and happier life.
You can share this story on social media: