Robotics & artificial intelligence part of post-Brexit Britain's industrial strategy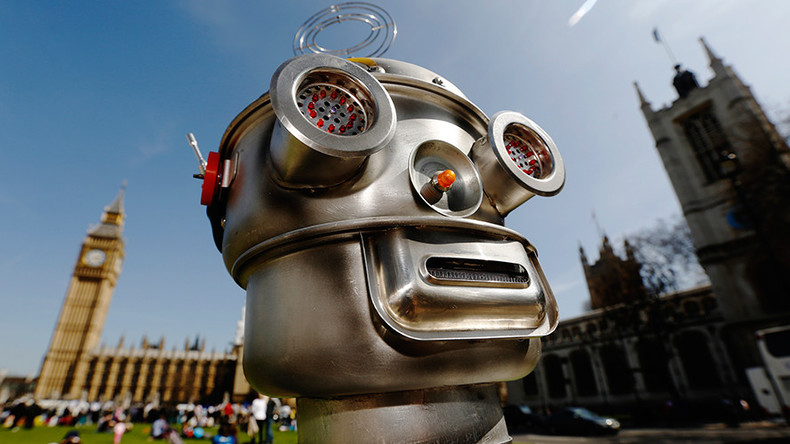 The British government is planning to focus its new industrial strategy on the most innovative technologies, including artificial intelligence (AI), robotics, 5G wireless internet and smart energy.
Theresa May is due to announce details of the "Modern Industrial Strategy" at a regional meeting of the cabinet in the North West.
The new plan will center on ten key strategic pillars, according to the release unveiled by the Prime Minister on Sunday.
"We must become a more innovative economy and do more to commercialize our world-leading science base to drive growth across the UK," reads the first point, called "Investing in science, research, and innovation."
The government is going to spend £4.7 billion ($5.85 billion) on the new strategy with the money steered to such areas as AI, "smart" energy technology, robotics, and 5G wireless.
The project will improve living standards and drive economic growth across the whole country, according to Business and Energy Secretary Greg Clark.
Authorities also plan to spend £170 million to launch new "Institutes of Technology," aimed at providing high-skilled technical training tailored to employers' needs and offer people an alternative to university.
"Our Modern Industrial Strategy is a critical part of our plan for post-Brexit Britain. As we leave the EU, it will help us grasp the bigger prize: the chance to build that stronger, fairer Britain that stands tall in the world and is set up to succeed in the long-term. And it is a vital step toward building a country where prosperity is shared, and there is a genuine opportunity for all," said Teresa May.
"The developing industrial strategy represents a crucial first milestone in a renewed partnership between business and government, working together to create the conditions for future growth," Adam Marshall, Director General of the British Chambers of Commerce told Business Insider.
You can share this story on social media: