Russia's London embassy trolls Theresa May over 'beware Putin' remarks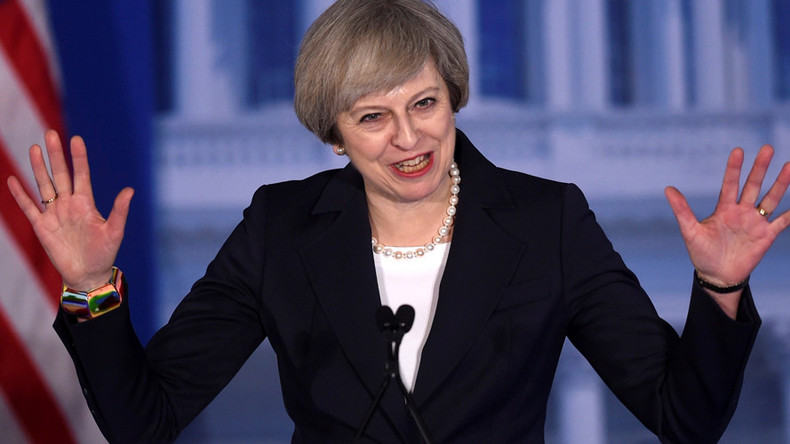 Russia's embassy in the UK has ridiculed Prime Minister Theresa May for her warning to US Republican lawmakers that the West should "engage with, but beware" of President Vladimir Putin.
May invoked the spirit of the Cold War on Thursday, when she warned of a possible "eclipse of the West" if they failed to engage with Moscow "from a position of strength."
Her caution to US politicians came ahead of a planned phone call between Putin and US President Donald Trump on Saturday, when the two leaders will speak directly for the first time.
In response, a mocking poem poking fun at the PM's 'Cold War' mindset was posted on the official Twitter account of the Russian Embassy in London on Friday.
Addressing a Republican 'retreat' in Philadelphia, May said: "When it comes to Russia, as so often, it is wise to turn to the example of President Reagan who, during negotiations with his opposite number Mikhail Gorbachev, used to abide by the adage 'trust but verify.'
"With President Putin, my advice is to 'engage but beware.'
"There is nothing inevitable about conflict between Russia and the West. And nothing unavoidable about retreating to the days of the Cold War. But we should engage with Russia from a position of strength."
In an interview with Fox News on Friday, Trump said it would be to the advantage of both Russia and the US to mend ties and pool their efforts in the fight against terrorism, adding that he was looking forward to speaking with his Russian counterpart.
"He called me after I won, but I haven't had a discussion, but I understand we will be having a discussion soon," he said.
Russian envoys around the world are known for their tweets poking fun at Western leaders.
In September of 2014, the Russian embassy to the United Arab Emirates trolled NATO's release of satellite images described as "proof" of Moscow's military involvement in Ukraine.
The diplomats posted a picture of toy trucks, tanks, and armored vehicles all lined up on the ground, with the words: "#NATO's latest evidence of #Russian armor invading #Ukraine has been leaked! Seems to be the most convincing ever!"
You can share this story on social media: