Could ketamine cure alcoholics? British scientists seem to think it might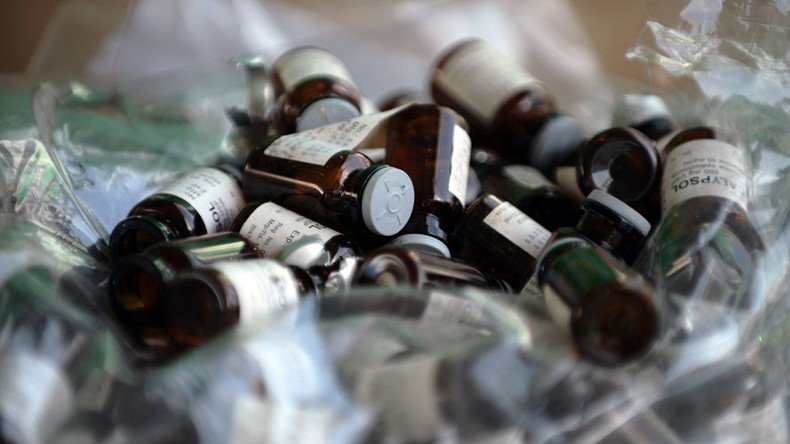 A radical new therapy which uses the drug ketamine to wipe out booze-related memories could revolutionize how alcohol addiction is treated, scientists say.
Researchers at University College London (UCL) are experimenting with a potential ketamine treatment to see if a single, one-off dose can treat the condition.
They say there is growing evidence that ketamine, which is used as a recreational narcotic, can have a positive impact on those dealing with alcoholism.
"There is evidence that it could be useful as a treatment for alcoholism," head researcher Ravi Das told the Guardian.
The drug could have the effect of suppressing memory triggers – clinking glasses, the sight of beer, arriving home after work – which create the urge to drink alcohol, he said.
"Memories that you form can be hijacked by drugs in some people. If you were an alcoholic you might have a strong memory of being in a certain place and wanting to drink.
"Those memories get continuously triggered by things in the environment that you can't avoid," Das said.
"The main problem is the really high relapse rate after treatment.
"People can successfully quit using over the short term while they're being monitored in the hospital… but when they return home they're exposed to those environmental triggers again," he explained.
The trials at UCL will see researchers intentionally trigger alcohol-related memories by putting glasses of beer in front of heavy drinkers.
The tests will involve 90 people, of which 50 have already been tested.
Andrew Misell, a spokesman for the charity Alcohol Concern, told the Guardian that although researchers had "quite rightly highlighted" that memory can be a key cause of relapse, there are already many effective therapies which do not involve drugs.
You can share this story on social media: