'How many people have had sex in Parliament?' Brits submit weird & wacky FoI requests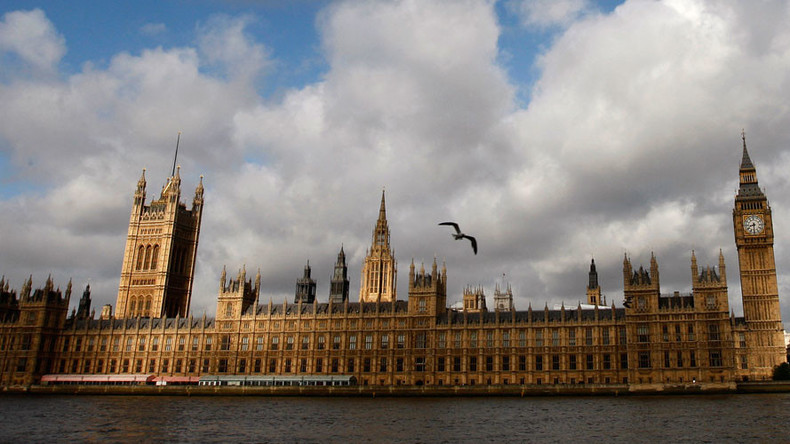 Some of last year's requests for information on the ins and outs of British Parliament turned out to be a little baffling, as curious individuals demanded details about clogged toilets and illicit liaisons.
The British public has the right to access information logged by authorities through the Freedom of Information (FOI) Act.
In the first half of 2016, FoI requests went from more banal questions over total contributions "paid towards pensions of senior civil servants" to how much the government had spent on foie gras – both questions on which there were no records held.
In April, someone was keen on finding out whether there were records held of "house correspondence mentioning pork scratchings."
Some people seemed to have a particular interest in MPs' eating habits, demanding to know how much was spent on lobster in 2015.
Another request wanted details about "people engaging in sexual acts on the premises."
Consumption of illegal drugs in the Palace of Westminster was also a topic of interest, as was information pertaining to "efforts to reduce the amount of pornographic websites viewed" in the building. No records were held on these subjects, however.
Another inquisitive soul wanted to know the number of millionaire MPs in the House. There was also a request relating to the amount of arms seized from parliamentary visitors.
Questions placed in the second half of the year are yet to be published.
You can share this story on social media: