Trust in government, business, & media has collapsed in Britain – poll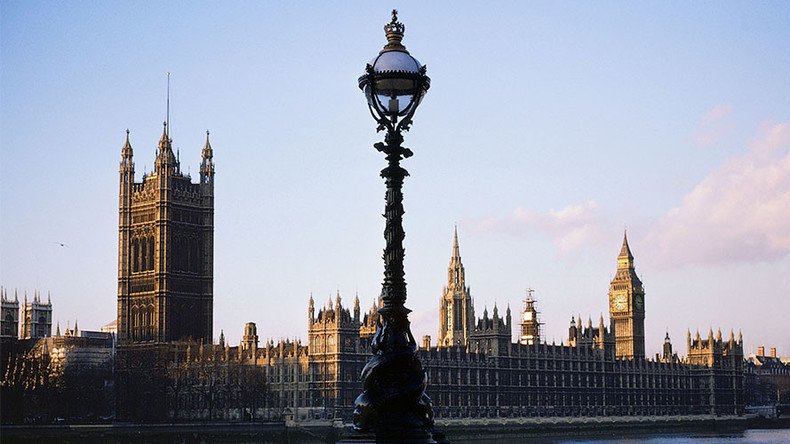 Trust in major media institutions, the government, as well as the business community has plummeted to disturbing new lows over the last 12 months, according to an annual study by polling firm Edelman.
The figures show that trust in the government, which stood at only 36 percent at the start of 2016, plunged even further to 26 percent.
Among party leaders in the post-Brexit political climate, Prime Minister Theresa May is faring better at 35 percent than Labour leader Jeremy Corbyn at 23 percent.
Faith in the media dropped from 36 to 24 percent, the business community fell from 46 to 33 percent, and charities slipped from 50 to 32 percent.
"If we thought 2016 was bad, 2017 could be far worse," Ed Williams, the chief executive of Edelman UK, told the Guardian.
"The virus that has understandably destroyed trust among those who feel let down by the system has now obviously spread. Even those who got richer after the financial crisis exhibit declining trust in the key pillars of society – politicians, business leaders, NGOs and the media."
The report comes at a time when the media is dealing with the 'fake news' phenomenon.
The problem of false news stories and their impact came to the fore during the recent US presidential election, and now has British politicians calling for an inquiry which may see social media bosses called to testify.
Damian Collins MP, who chairs the Commons Culture Committee, told The Times on Monday that the panel wanted to see a full and proper investigation which includes accounts given by the likes of Google, Facebook, and Twitter.
"We want to understand more about the sources of fake news and whether more could be done by the industry to identify those sources, so they can be taken down," Collins said.
You can share this story on social media: