Home secretary's foreign workers speech was 'hate incident,' police investigation finds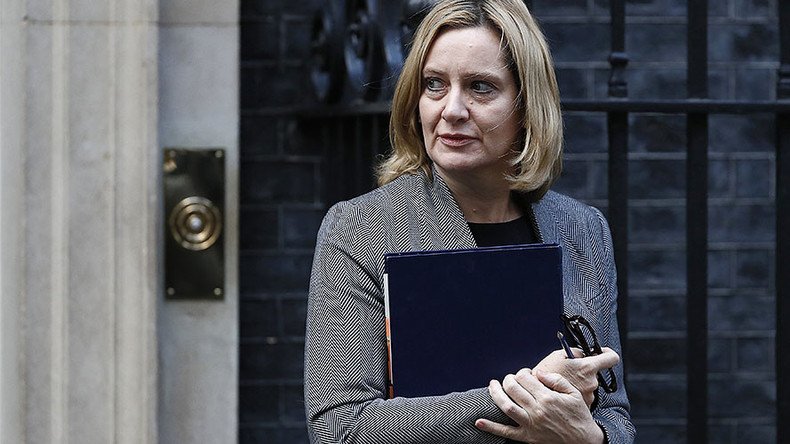 Home Secretary Amber Rudd's speech on foreign workers at a Conservative Party Conference has been called a "hate incident" by police.
In the speech made in October of 2016, the minister advocated imposing tougher restrictions on foreign workers to prevent immigrants from coming to the UK who are "taking jobs British people could do."
The comments were reported to West Midlands Police by Oxford University physics professor Joshua Silver, the Times reports.
"I felt politicians have been using hate speech to turn Britons against foreigners, and I thought that is probably not lawful," Silver said.
A Home Office spokesman insisted: "This was not a hate crime."
Rudd told delegates at the ruling party's annual conference: "I want us to look again at whether our immigration system provides the right incentives for businesses to invest in British workers.
"I can announce today, we will shortly be consulting on the next steps needed to control immigration. We will be looking across work and study routes. This will include examining whether we should tighten the test companies have to take before recruiting from abroad.
"British businesses have driven the economic recovery in this country, with employment at record levels. However we still need to do more so all British people get the opportunities they need to get on in life.
"The test should ensure people coming here are filling gaps in the labour market, not taking jobs British people could do."
The government U-turned just one week later on plans to force firms to list foreign employees.
Despite a YouGov survey showing popular support for the measure, the government backtracked on the proposal after receiving fierce criticism across the political spectrum for its authoritarian approach.
You can share this story on social media: