Body of British chef killed fighting ISIS in Syria recovered from battlefield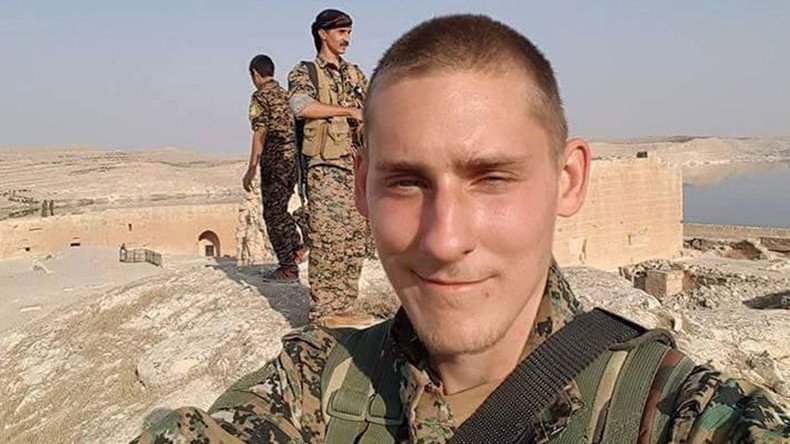 The body of British chef Ryan Lock, who joined the Kurdish militias to fight Islamic State (IS, formerly ISIS/ISIL), has been recovered, according to reports.
Lock, from Chichester, was reportedly killed during fighting on December 21.
His body had been in the hands of the Islamist group but is now in the possession of the Kurdish authorities and has been sent to the north-eastern part of Syria for an autopsy, the BBC claimed on Thursday.
"Ryan's remains are now awaiting repatriation to the UK," Mark Campbell, a Kurdish rights activist, told the BBC.
"It is hoped that with the support of the Kurdistan regional government authorities and the UK consulate in Erbil that the process will be able to proceed without delay, although due to the political complexities of the region we expect the process may take some time."
Lock's body will reportedly be repatriated once the process is complete.
The 20-year-old, who joined the militia in August, had no military experience and had previously worked as a chef. He is the third Briton to die while fighting IS alongside the Kurds.
At the time of Lock's death his father, Jon, said: "Ryan was a very caring and loving boy who would do anything to help anyone. He had a heart of gold. We ask for privacy to allow our family to grieve."
The Kurdish People's Defense Units (YPG) offered their condolences in a letter to the family: "Here, on the dark hours of 21 December 2016, we lost our brave companion Ryan and four other fighters in Jaeber village."
The militia said that Lock's "experience and knowledge" had served as "an example for younger fighters."
Relatives of Konstandinos Erik Scurfield, a former Royal Marine Commando killed fighting with the Kurds in 2016, visited Lock's family to pay their respects.
The Foreign Office has repeatedly said travel to Syria is ill-advised due to the security situation there.
You can share this story on social media: