Aid worker killed by Navy SEALs in Afghanistan 'secretly worked with Britain's MI6' – report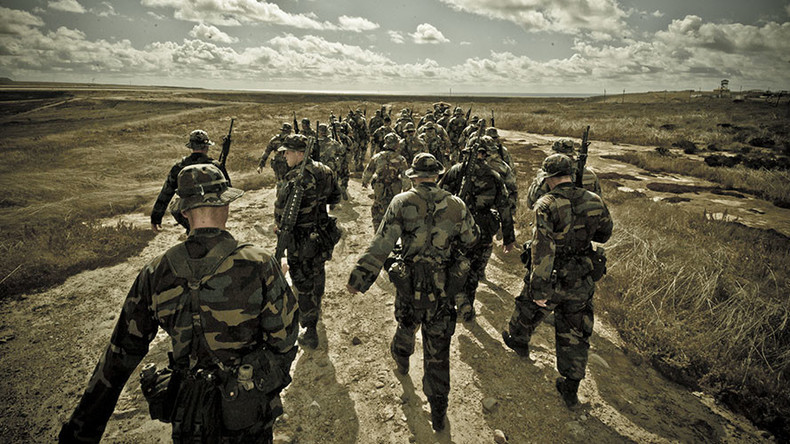 A British aid worker who was killed by a grenade in Afghanistan during a botched rescue attempt by US special forces was actually working secretly for MI6, according to investigators at the Intercept website.
Linda Norgrove was captured by Taliban insurgents in eastern Afghanistan in September 2010 while she was working for the US contractor agency Development Alternatives Incorporated (DAI).
In November 2010, amid fears she was about to be moved to Pakistan by her captors, US special forces launched a rescue mission which resulted in her death by a grenade thrown by her would-be liberators.
In an extensive investigation into the SEALs' track record – which compares their heroic public face with suppressed accusations of war crimes – the Intercept website claims a number of senior military and intelligence sources say she was working for UK foreign intelligence.
The operation was hastily authorized at the highest level of UK government at the time, Prime Minister David Cameron.
The Intercept claims the rescue afforded "high-level interest because Norgrove, though in Afghanistan as an aid worker for DAI, an American NGO, secretly worked with Britain's MI6, according to four US military and intelligence sources."
The author of the investigation, journalist Matthew Cole, said "two of these sources told me that the British government informed SEAL Team 6 mission planners that Norgrove worked for the spy agency, and that they had been tracking her movements since the abduction.
"Asked for comment, the British government told the Intercept that it does not comment on security matters and would 'neither confirm nor deny' that Norgrove worked for the intelligence agency," Cole claimed.
The death was originally attributed to a Taliban suicide vest detonating but drone footage reviewed later by an officer showed one SEAL throw an object towards where Norgrove's body was later found.
"One of the two SEALs who knew about the grenade eventually told his team leader, who then failed to inform his commanders until he was confronted the next day," Cole said in his report.
A joint UK-US investigation later led to three SEALs being kicked out of the unit although the Intercept reports that two were later reinstated.
You can share this story on social media: