First senior British Army officer to be court-martialed since 1952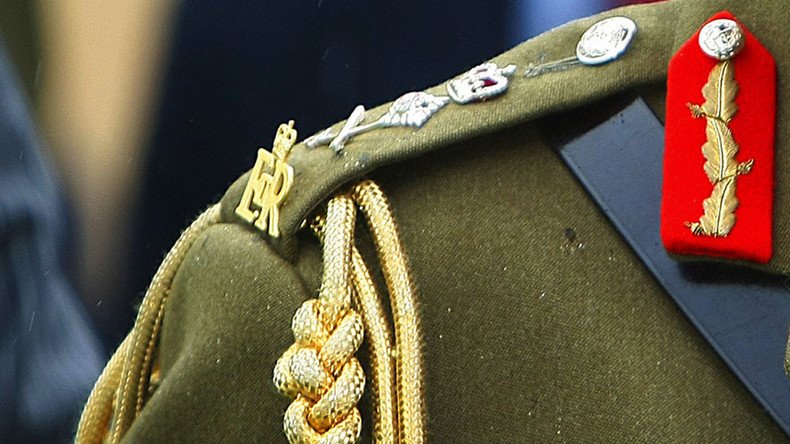 A Royal Armor Medical Corps brigadier is to be court-martialed over allegations of fraud and neglect of duty. He will be the first senior officer to be tried by the British Army since 1952.
Charles Beardmore was at one time the most senior UK army officer in Germany and managed a budget worth millions. Recently Beardmore was posted to a new senior army role in London.
The Ministry of Defense (MoD) has refused to say which job the accusations relate to, although a Daily Mail source said allegations of fraud may be involved besides the publicly stated neglect of duty.
While British Army brigadiers are not considered 'general' officers like other senior commissioned ranks, the role is high powered and attracts a salary in excess of £100,000 (US$120,000).
Beardmore is understood to be a respected expert in planning battlefield medical operations and disaster response and is a trustee of the Penguins Against Cancer charity.
The last brigadier to be tried by court martial was 'Mad' Mike Calvert – an SAS officer decorated for fighting the Japanese in Burma – who was accused of engaging in homosexual activity.
He was found guilty but denied the charge throughout his life, saying that his superiors were out to get him.
Historically, fraudulent claims and misuse of funds are associated with higher ranks of the military while less grand crimes such as assault, absence without leave (AWOL), desertion and drunkenness are more or less confined to the ranks.
Three low-ranking guardsmen stationed to protect the Queen in London were recently tried for assaulting and racially abusing a pair of police officers on a drunken night out funded by a debit card "borrowed" from an unwitting comrade.
As they assaulted the officers, who later testified at the trial, one soldier reportedly shouted "one for all."
You can share this story on social media: