Cyber criminals should wear wifi jammers instead of going to prison - senior UK policeman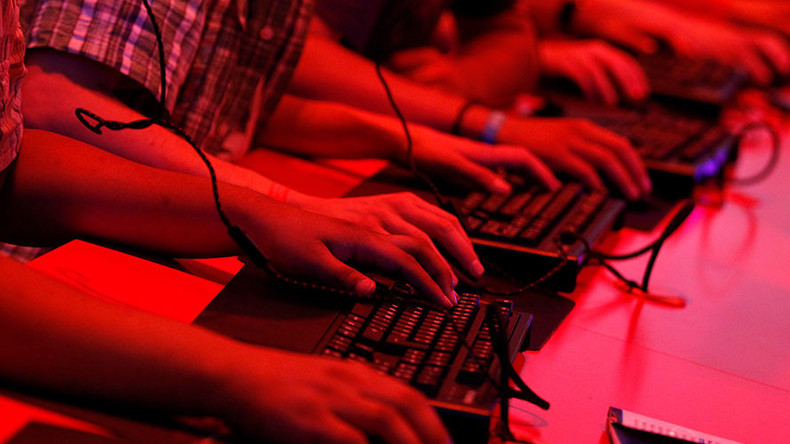 A senior UK policeman has suggested that people who commit cyber crimes should be forced to wear wifi jammers to prevent them from accessing the internet instead of being sent to prison.
The president of the UK's Police Superintendents' Association, Gavin Thomas, argued that preventing those who've committed internet crimes from being able to be online would be a far better and more cost effective than sending them to jail.
Cyber crime is soaring in the UK according to 2016 figures from the Cyber Crime Assessment unit of the UK National Crime Agency, which states it had surpassed all other forms of criminal activity. The report found that "cyber enabled fraud" made up 36 percent of all crime reported, and "computer misuse" accounted for 17 percent.
Speaking to The Telegraph, Chief Superintendent Thomas said that sending cyber criminals to prison is expensive and not an appropriate or effective way of tackling the growing problem.
Instead, he has suggested fitting offenders with electronic wifi jammers that would prevent them from accessing the internet. Wifi jammers work by disrupting the frequency on which a signal is transmitted. Thomas suggested that the device could fit around the person's wrist or ankle, similar to an electronic tag.
"We have got to stop using 19th century punishments to deal with 21st century crimes," he said. "It costs around £38,000 a year to keep someone in prison but if you look at the statistics around short term sentencing the recidivism rate is extraordinarily high."
"This could be introduced as part of community sentencing, so that the 16-year-old does not have access to the internet or wifi for a period and then in conjunction they have to do some sort of traditional work in the community," he suggested.
Thomas said the criminal justice system also needs to find ways of tackling the growing problem of crime committed on social media. "There is a growing phenomenon here and we need to start to think in the future about how we deal with this."
You can share this story on social media: