Poverty draft: Is high unemployment pushing Irish citizens into the British Army?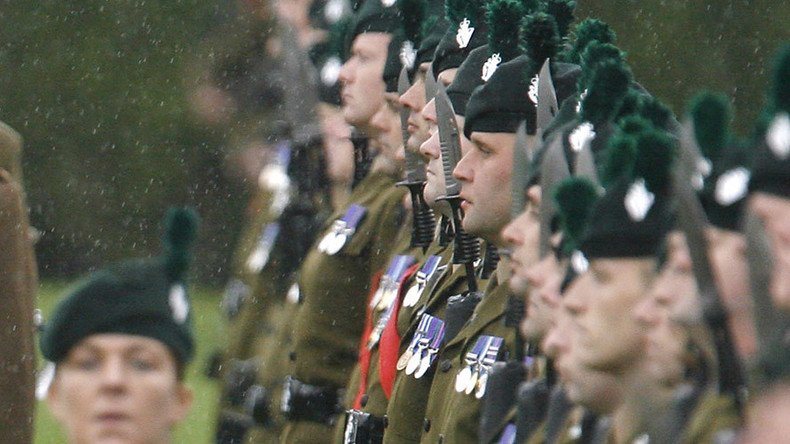 Irish citizens are joining the British military in greater numbers, new figures indicate. While the Ministry of Defense (MoD) has framed the rise as a sign of new recruits' urge for adventure, high unemployment is cited as a more likely cause.
Figures seen by the Belfast Telegraph indicate that one Irish person is joining the British military every four and a half days.
The flow of new recruits had diminished after a 2013 incident in which Republicans from the Continuity IRA released a statement saying: "Whether they are motivated by financial reasons or a sense of adventurism, we take this opportunity to say that the moment you don a British uniform, you become a legitimate target for the IRA."
The figures show that 230 Irishmen and women joined the three armed divisions between 2013 and 2015. Youth unemployment in the Republic currently sits at 7.2 percent.
The British have a long history of recruiting among the Irish to fight their wars and the army has a number of regiments with strong Irish connections like the Irish Guards, the Royal Irish Regiment and several now-amalgamated cavalry units.
Reservist regiments with an Irish connection include the London Irish Rifles and the Liverpool Irish.
Many recruits have also joined the Royal Air Force (RAF) and Royal Navy. The British military has said that Irish recruits have some of the quickest rates of promotion across Her Majesty's Forces.
Perhaps the most famous Irish soldier to have served in the British military was General Arthur Wellesley – better known as Wellington – who helped defeat the French at Waterloo in 1815 as part of an international coalition.
Despite being born in Dublin, Wellington rejected any Irish claim on his heritage by pointing out that "because a man is born in a stable it does not make him a horse." He went on to serve twice as British Prime Minister.
You can share this story on social media: