Learn 'terrorism first aid' in case of an attack, public told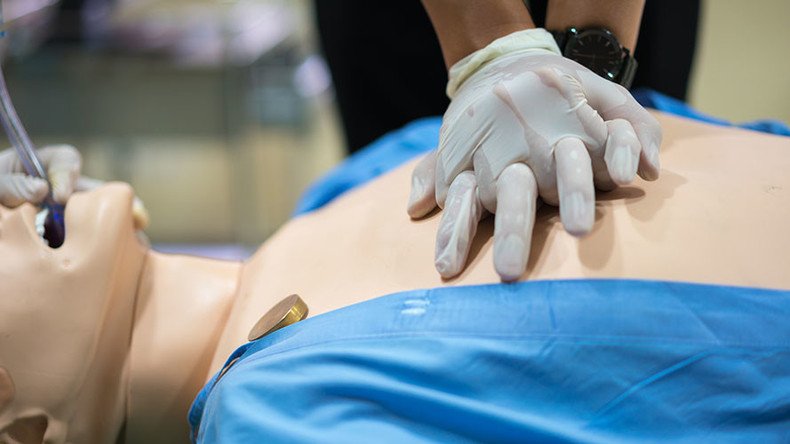 Britons are being urged to learn "terrorism first aid" in the event they are caught up in an attack.
Military medics from CitizenAID have developed a phone app and pocketbook designed to coach people in how to provide potentially life-saving treatment before the arrival of emergency services.
Its creators say it will be effective in the aftermath of an attack when emergency services may be concerned with removing a threat, rather than treating victims. They say it could take some time before it is deemed safe for paramedics to arrive on the scene after an attack.
The idea is supported by counter-terrorism police. Security services say a UK terrorist attack is "highly likely."
Developers of CitizenAID say it is a good idea for people to have a plan in place in case a terrorist attack occurs, even though the chance is small.
They say people caught up in an attack should run away from the incident if possible, or hide. CitizenAID says once people are safe, they should start treating casualties.
The app suggests how to best deal with injuries in the immediate aftermath of a mass shooting, bomb blast, or stabbing. It guides people through elevating a wound and how to use a tourniquet safely, for example.
It also explains how to prioritize those who need treatment first and what to tell emergency services once they arrive.
Sir Keith Porter, a professor of clinical traumatology at the University of Birmingham, is behind the initiative. "I have treated hundreds of soldiers whose lives have been saved by simply the applications of tourniquets when they have been shot or blown up. Teaching individual soldiers these skills have saved lives," he told the BBC.
"And I think it is essential we train the public in those skills and that is exactly what CitizenAID does."
Brig Tim Hodgetts, medical director of the Defence Medical Services, told the BBC, said: "We don't know when the next incident will be that involves blasts or gunshots so we need a critical mass of the general public to learn these first aid skills.
"They are the people who are always going to be at the scene. They are the ones who are going to make a difference."
You can share this story on social media: