'We invented the tank!' British pride sank German arms deal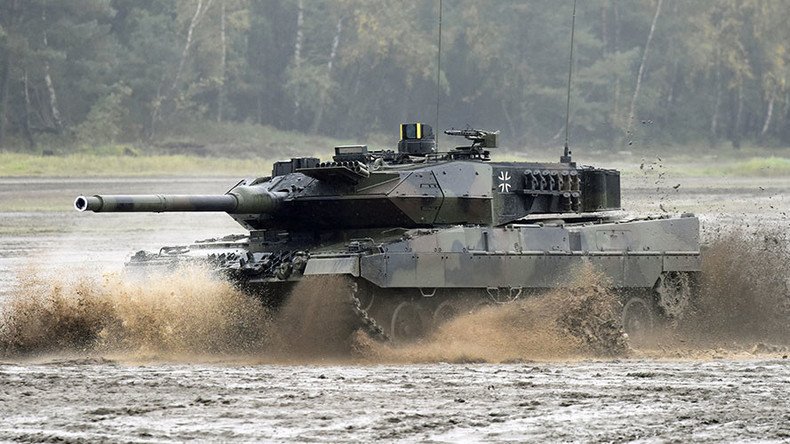 Britain's fragile ego is said to have thwarted a deal to buy German tanks for fear of bad press, despite the fact that purchasing Leopard 2 Main Battle Tanks (MBTs) would have guaranteed ten years of extra service life.
Among proposals by firms to fulfill a £700 million ($858 million) MBT contract, German company Krauss-Maffei Wegmann offered between 100 and 400 second-hand Leopard 2 tanks to the UK military in 2016.
"They made that offer to us and we should have taken it but there was an arrogance: we invented the tank, we have to have a British tank," one defense insider told the Times on Wednesday.
"There was a worry about negative press headlines."
Instead, the government opted to use BAE Systems and another German firm, Rheinmetall, to complete the upgrade of Britain's 227 1990s-era tanks.
Although the deal has not been completely confirmed, it appears that the UK turned down German tanks with a 30-year lifespan in favor of refitting Challenger 2 MBTs with only 20 years of service left in them.
The UK could, however, still buy a German cannon for the aging Challenger 2 fleet, a move which would mean the UK would at least be using the same ammunition as the rest of NATO.
It is the latest in a series of defense procurement rows involving future armor projects.
In November 2016, it was reported that glitches in the forthcoming Ajax light tank's advanced weaponry could leave the £3.5 billion project badly delayed, as questions have been raised over the utility of the lightly-armored vehicles against Russian artillery.
A former senior defense official told the Times that the Ajax "is fine if you are operating against incompetent enemies, but if you are up against a peer enemy this thing is useless, it's a death trap."
Britain signed a deal with US arms giant General Dynamics for nearly 600 Ajax mini-tanks in 2014 with the first deliveries expected in 2017 and the full order by 2024.
Issues were first reported during overseas trials in 2016, with one official who recently left the Ministry of Defense telling the paper "there are quite a few reasons why the program has been delayed."
You can share this story on social media: