'Historic & impressive': Britain's ambassador to US breaks silence on Trump election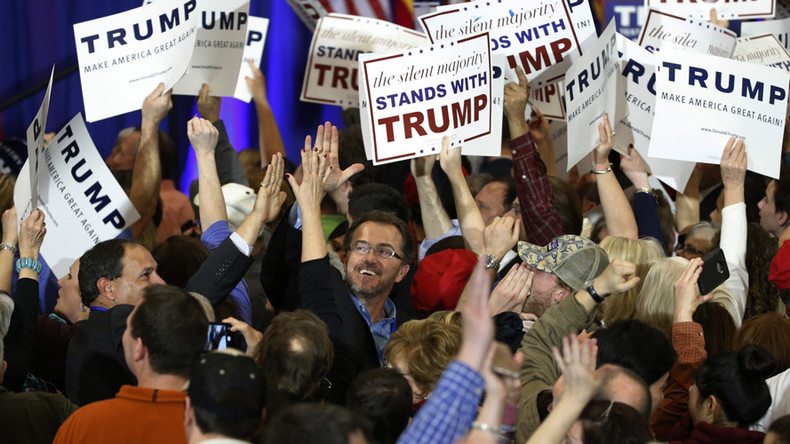 Britain's ambassador to the US has broken his silence on US President-elect Donald Trump's election to the White House, hailing it as an "historic and impressive win like no other in history."
Sir Kim Darroch was caught in a diplomatic row last month when Trump tweeted that former UKIP leader Nigel Farage would do a "great job" as UK ambassador to the US and that "many people" would like to see him in the role.
Downing Street dismissed the suggestion, saying it is for Britain to decide who serves as ambassador.
"There is no vacancy," a Downing Street spokesperson said. "We already have an excellent ambassador to the US."
In a bid to smooth relations with Trump, Darroch, writing in the Washington Post, praised Trump's victory.
"Donald Trump has captured the presidency in a historic and impressive win like no other in history," he wrote.
"There will, of course, be disappointment felt by those for whom the results did not go the way they hoped. That is the nature of our democratic systems… Now is the time to move forward together and embrace the opportunity ahead."
Darroch says both Trump and UK Prime Minister Theresa May have vowed to build on the legacy of good relations set by Margaret Thatcher and Ronald Reagan.
"In their phone calls so far, Trump and British Prime Minister Theresa may have made clear that the special relationship between Britain and the United States is stronger than ever."
In his article, Darroch called for a new post-Brexit trading deal between the US and UK. "Some steps Britain and the United States will take together. Trade, for example, is an issue that no country can address alone.
"When we leave the European Union, Britain will use the strength and size of our economy to forge new and dynamic trading relationships, with old allies and new partners, including the United States, our biggest trading partner.
"The United States and Britain will continue to work ever more closely to provide security to each other. As partners who share intelligence and technology, we do more together than any two countries in the world."
Darroch's comments come just weeks after Farage visited the Republican President-elect for a third time. According to the Telegraph, senior US Republican figures believe Farage could be given an informal role advising Trump on US/UK relations.
May is yet to meet Trump, and is believed to have only spoken to him briefly on the phone.
You can share this story on social media: