Kurdish refugee's death shows migrants still trying to reach Britain via France
Published time: 28 Dec, 2016 11:10
Edited time: 30 Dec, 2016 12:58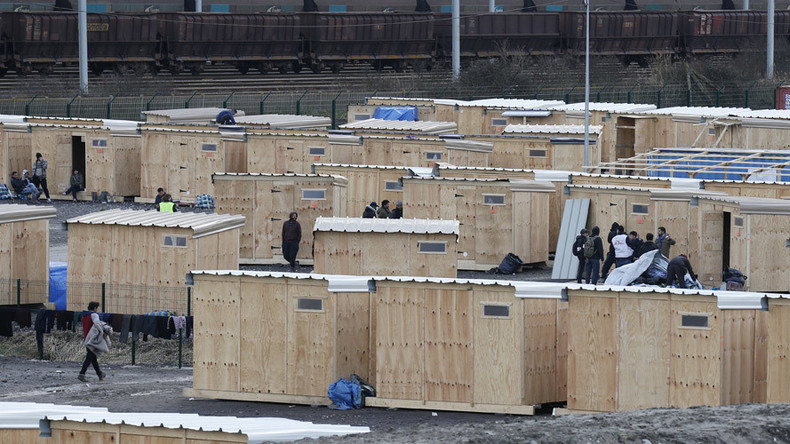 A young Kurdish refugee died at the port of Dunkirk attempting to reach Britain from northern France when he reportedly fell from the lorry he was hiding in.
His death is the latest sign that migrants are still flocking to the French coast in hopes of crossing the English Channel to Britain, despite the demolition of the Calais 'Jungle' camp two months ago.
According to The Times, the man, whose age is not known, was found badly injured on the ferry loading ramp after he fell from a lorry on Saturday night. He died two hours later.
He is the 34th migrant in the area to die trying to reach England since January of last year. Since the Jungle was closed, Dunkirk, which is 30 miles (48 kilometers) from Calais, has become home to several hundred migrants who are sleeping rough in small camps and a large refugee center at Grande-Synthe near the port.
Many are former residents of the Calais camp, including some unaccompanied teenagers.Christian Salome, the head of the Auberge des Migrants charity, said that some of the 1,300 minors that have been refused entry to Britain have deserted the reception centers around France where their requests were processed and are beginning to return to Dunkirk.
Salome said many migrants are still managing to hide around Calais despite a heavy police presence and a strict policy requiring all illegal travellers caught in the area to be detained and removed.
"They've gone around to escape the police," Salome said.
According to the biggest refugee charity, France Terre d'Asile, there are still thousands of migrants in the Calais area, including 1,200 at the Grande-Synthe refugee center. Authorities say they are keeping a close watch on the small makeshift camps on the coast and inland near the motorways.
Police say people smugglers have been increasingly operating in areas well away from the coast since the crackdown around Calais.