Britain & Argentina sign deal to identify Falklands war dead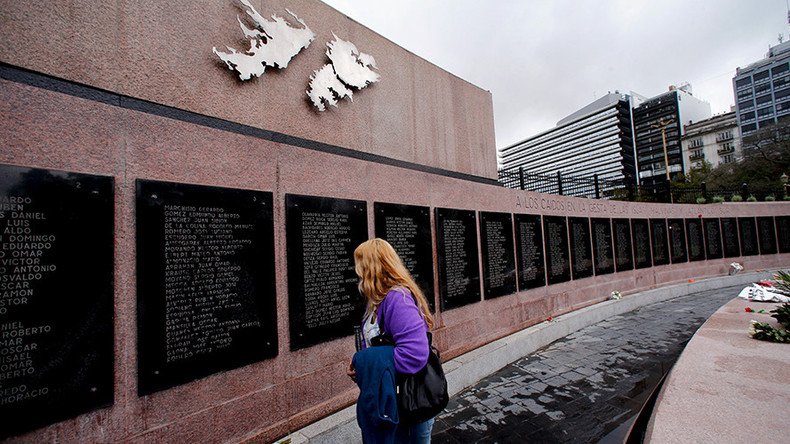 South Atlantic rivals Britain and Argentina have signed a deal to identify the remaining war dead from their brief but bloody conflict over the Falkland Islands, known to the Argentines as Las Malvinas, 34 years ago.
The deal has been negotiated by the International Red Cross and would see 237 soldiers buried in graves at the Argentine memorial in the archipelago identified using DNA testing.
Currently those interred are officially referred to as being "soldiers only known to God." The work will take place between June and August 2017.
The agreement was signed following a meeting between UK Foreign Office minister Sir Alan Duncan and Argentine Deputy Foreign Minister Pedro Villagra Delgado.
In November it was reported that the Argentine Group of Anthropological Forensics (AGAF) had been preparing for a year for its chance to dig up 123 of the unidentified bodies at a cemetery on East Falkland Island, known in Spanish as Isla Soledad, and it appears the group will soon finally be able to begin work.
After years of testy relations, Argentina has pursued a more cautious approach with respect to Britain under current President Mauricio Macri, who was elected last year on a promise to "bring Argentina in from the cold."
In September, the countries agreed a series of deals covering oil, fishing, navigation, and trade in and around the islands.
The families of the Argentinian troops killed in the brief war have long demanded that their loved ones be identified.
As part of its preparations, AGAF contacted 78 families who have agreed to give blood samples and provide information on the appearance of their relatives, so that the information could be put into a database.
Once the bodies are exhumed, samples will be taken back to Argentina for examination and matched against the information collected.


You can share this story on social media: