Most UK terrorism arrests result in no charges – Home Office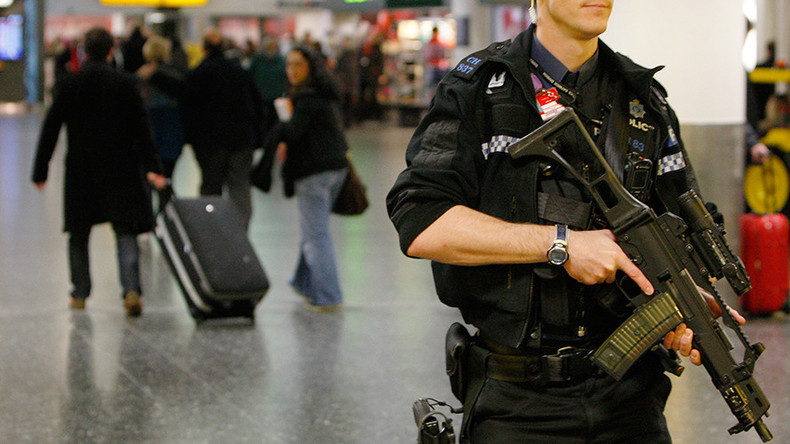 The majority of UK terrorism arrests result in no charges or convictions, according to new Home Office figures.
The statistics show that the vast majority of suspects arrested in relation to terrorism over the last decade and a half are eventually released without charge.
Of 3,349 suspects from England and Wales arrested under terrorism legislation since the September 11 attacks, only around 18 percent were convicted of planning or facilitating violent acts.
A further 10 percent were arrested for terrorism but convicted of non-terrorism charges. The majority of those arrested in that period were British Muslims.
Liberal Democrat home affairs spokesman Lord Paddick, himself a former high-ranking police officer, told the Guardian Friday: "The police need to account for these figures. It is extremely worrying that there is such a high attrition rate between those arrested and those convicted of terrorism offences.
"The most important thing with terrorism is community intelligence and building trust and confidence with those communities from where terrorists come. This sort of statistic will tend to undermine that trust and confidence."
Former terrorism cop David Videcette, who appears regularly on RT, told the paper that the poor conviction rate might be connected to the fact that some intelligence used to catch offenders cannot be used in a public court because it comes from secret operations.
"A lot of what they give cannot be used as evidence; it is difficult to convert the intelligence into something that can be used in the criminal justice system.
"No one would thank the police if, because the intelligence cannot be converted, they did nothing," he said.
The Home Office said that the issue was one for the police and Crown Prosecution Service to decide based on the merits of individual cases.
A police spokesperson sought to ward off claims that there had been a scattergun approach to terrorism.
"No one is arrested without sufficient grounds for suspicion but the legal bar for offenses is rightly set very high, meaning many will not go on to be charged or convicted," the spokesman told the Guardian.
Despite the demographic breakdown of the figures, the police insisted that anti-terrorism powers were "applied appropriately and proportionately" and did not "target a specific community."