London's 328-year-old Lloyd's insurance market plans EU move in the coming year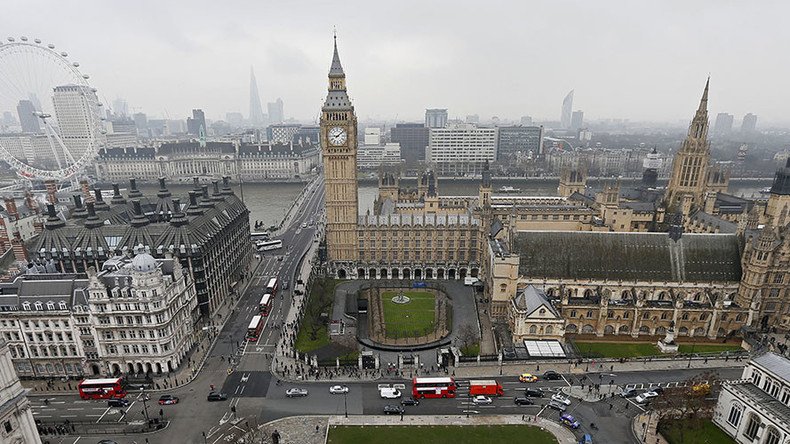 After 328 years in the city, Lloyd's of London will become one of the first major UK businesses to confirm moving part of its operation to the continent as a result of Brexit.
Earlier this year, the insurance giant's chairman John Nelson said London's status as a global insurance leader had been put at risk by the result of the June EU referendum.
He warned operations may start leaving London before Brexit negotiations are concluded, which is set for March 2019, unless the government provides "clarity" about the UK's future relationship with the EU.
"It won't be Lloyd's losing out, it will be the UK," he said.
Lloyd's has now created a shortlist of five possible destinations for the new subsidiary, according to the Financial Times. The group is expected to put out a proposal before members of the market by February, before Article 50 is triggered.
UK banks fear that a hard Brexit will result in Britain leaving Europe's single market, and therefore the loss of crucial "passporting rights" which allow them to sell their services freely across the rest of the EU, and gives Europe-based firms access to Britain.
The loss of these rights could be devastating to the City of London, as nearly 5,500 firms registered in the UK use passporting rights to operate in other countries.
Nelson said the market had decided it needed to act sooner rather than later to protect the 11 percent of its revenues coming from Europe.
"Insurance is a mobile business," he said. "In common with other financial institutions, we need to put our plans in place – at least on a precautionary basis."
It is possible that the market may shelve its relocation plans if a "no change" deal is struck between the EU and London allowing British financial businesses to trade freely throughout the single market.
The new subsidiary will cost tens of millions to set up and will increase its operating costs.
Brexit could harm City's lead in financial services technology, says House of Lords
The Lloyd's announcement comes as a House of Lords report said Britain's financial sector must be offered a "Brexit bridge" to prevent firms moving to rival locations.
It urged the government to act to stop business tumbling off a "cliff edge."
"We are concerned that, in the absence of clarity over the future relationship, firms may pre-empt uncertainty by relocating or restructuring, for instance by establishing subsidiaries or transferring staff, even though such changes may ultimately prove to be unnecessary," warns the report by the financial services sub-committee.
"This would not be in the interests of the industry or the UK."
It also warned that London's lead in financial services technology risks being blunted by new migration rules surrounding Brexit.
Around 60,000 EU nationals work in financial services jobs in the UK. Although the government has insisted that it does not wish to shut the door on highly skilled workers from abroad, City employers report that many are increasingly nervous since the Brexit vote.
"[We are] already finding less desire among bright eastern Europeans, Germans and French people to come and work in the UK," Giles Andrews, chairman of startup Zopa, told the Guardian. He says half his workforce is from outside the UK.
Other research suggests that non-Europeans are also being put off by London's growing isolation after the vote for Brexit.
According to the Guardian, a survey of American executives by law firm Gowling WLG indicates almost 40 percent of them are considering moving their British office to the EU, and two-thirds of the 533 US companies surveyed say the Brexit referendum was already having an effect on investment choices.
You can share this story on social media: