Terrorists hiding in migrant flows could appear anywhere, warns British military chief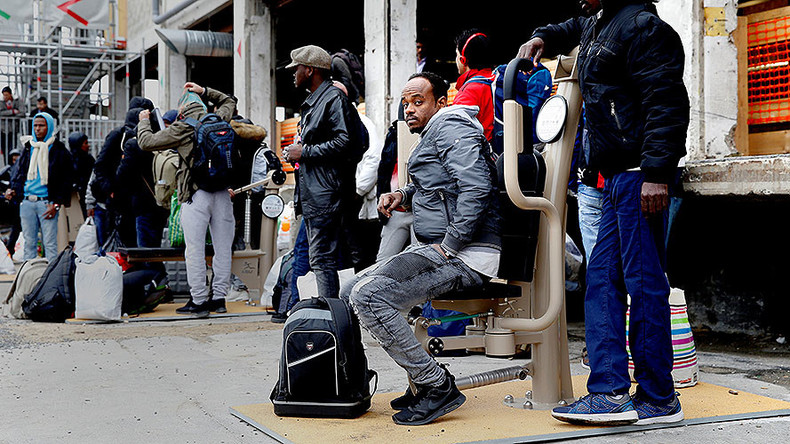 Terrorists are using refugee and migrant flows to hide themselves, meaning that they could emerge anywhere, the head of the armed forces claims.
At his first lecture at the Royal United Services Institute (RUSI), Air Chief Marshal Sir Stuart Peach said he was sure terrorists were "hiding in plain sight" by posing as migrants.
He said there was now "a potential network of combat experienced terrorists" at large around the world.
"They are losing territory rapidly, foreign fighters are being killed and displaced but they are moving in migrant flows, hiding in plain sight.
"How we manage identity in a world where people are deliberately trying to destroy their identity documents and move in migrant flows is a very important subject," Peach warned.
Peach also cautioned that the relative stability of the post-1945 world was fading into a new era of state on state antagonism.
He said that ongoing rivalries with China and Russia were unlikely to diminish soon and would likely carry on as they are, by means other than direct warfare.
"Many people have alleged political subversion, propaganda rather than information, and there's no doubt, it's not a secret, that Russia is using cyber as part of state power," he said.
Peach's speech was made ahead of Defence Secretary Michael Fallon sketching his vision for countering terrorists in 2017.
A key strand of Fallon's strategy will be dealing with foreign fighters as they start to flee shrinking Islamic State (IS, formerly ISIS/ISIL) territory.
"We're determined to stop these terrorists escaping from Mosul and Raqqa, to block their entry into transit countries, and to bring them to justice," he said Thursday.
"This requires global effort and redoubling our efforts to share intelligence insight. A UK team is helping the coalition comb through documents and data captured from liberated Daesh [Arabic pejorative term for IS] sites."
Fallon concluded that the aim must be to leave IS "with no safe havens; no ability to generate critical mass; and no ability to mount a military campaign."
You can share this story on social media: