UK must 'up game' to defeat ISIS in 2017 – defence secretary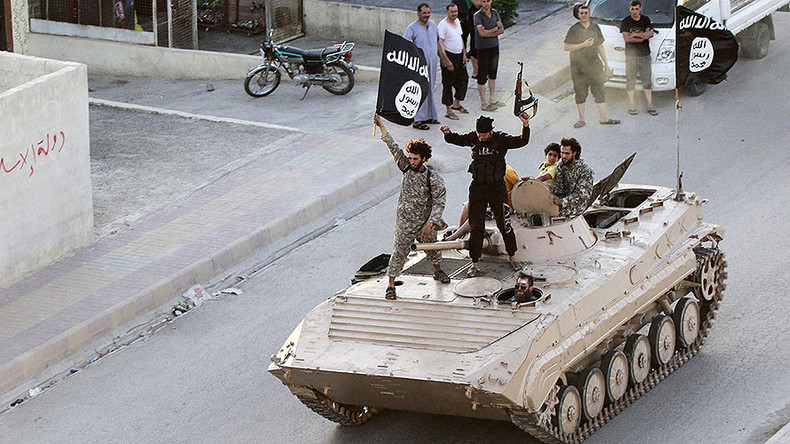 Britain must up its game if it wants to defeat Islamic State (IS, formerly ISIS/ISIL) in 2017, Defence Secretary Michael Fallon has said ahead of a key anti-IS coalition conference.
In a lengthy comment piece in the Telegraph newspaper, Fallon said he would be discussing strategy from Tuesday in a series of meetings with the defense secretaries of 13 allied nations including Iraq.

He cited Aleppo as an example of what can happen without military intervention, before laying out what he presented as the three key issues for the UK in defeating the terrorist group in Iraq and Syria: warfighting, returning stability and tracking down jihadists.
He said it was important to review the military operations which had pushed IS back from Baghdad since 2014 and were now laying siege to Mosul.

"The RAF is flying at an intensity not seen for quarter of a century and is hitting Daesh [Arabic pejorative term for IS] at 11 times the rate we struck the Taliban in Afghanistan with almost 1,200 strikes, so far, in Iraq and Syria. Slowly but surely the terrorists are being beaten back," he said.

Fallon also said that the UK was supporting 'democratic forces' in Syria as they prepared to take the IS-held city of Raqqa.

Furthermore, Fallon said that after the conflict had eased it would be important to return stability to the area – including by helping people back to their homes.

"We will be providing help to that city, which has been plunged into a humanitarian crisis at the hands of Daesh. We will help thousands of people to return home. All the while, we'll be looking to support the Iraqi government in establishing the infrastructure and institutions that will enable all ethnic and religious groups feel more secure," he said.

Finally, Fallon said the issue of foreign fighters, a percentage of them British, would have to be dealt with as they started to flee shrinking IS territory.

"We're determined to stop these terrorists escaping from Mosul and Raqqa, to block their entry into transit countries, and to bring them to justice," he said.
"This requires global effort and redoubling our efforts to share intelligence insight. A UK team is helping the coalition comb through documents and data captured from liberated Daesh sites."
Fallon concluded that the aim must be to leave IS "with no safe havens; no ability to generate critical mass; and no ability to mount a military campaign."
You can share this story on social media: