Boris Johnson rejects Tony Blair's request for increase on £3mn taxpayer funding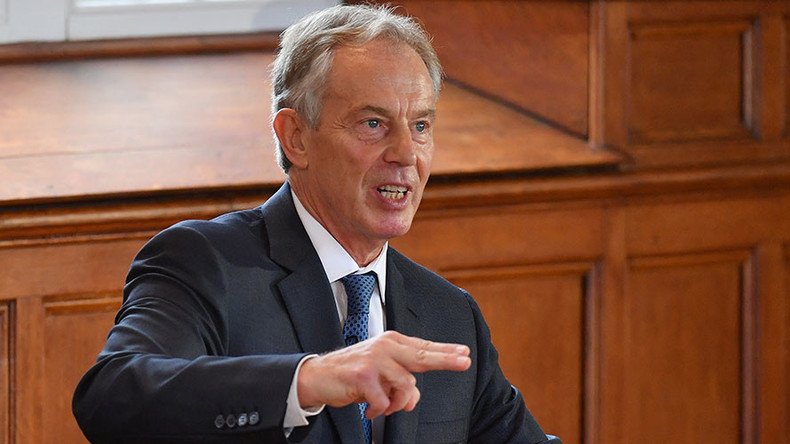 British Foreign Secretary Boris Johnson has turned down former-Prime Minister Tony Blair's bid for extra resources as his total cost to the taxpayer hits almost £3 million a year, it has been reported.
Blair recently requested further access to additional equipment and staff, the Sun reports. He presented the demands to Johnson, who has to sign off all ex-premiers' state spending as part of his Cabinet job, during a face-to-face Whitehall meeting in October.
Blair asked for more armored cars and escort vehicles, as well as drivers to operate them, for his work in the Middle East. He also asked for diplomatic number plates to be installed on the vehicles.
Officials estimated the extra resources to be worth an additional £100,000 (US$125,000) a year.
The request comes despite Blair no longer having any official role in the Middle East, after giving up the job of special envoy to the quartet – the UN, US, EU and Russia – in May last year.
The requests reportedly caused alarm in the Foreign Office.
Johnson's rejection of the bid for more resources is believed to be the first time a foreign secretary has acted to rein in multimillionaire Blair's spending since he left Downing Street almost 10 years ago.
The foreign secretary delivered his decision to Blair in a formal letter.
Paraphrasing one of Blair's famous quotes as prime minister, Johnson reportedly wrote: "Sadly I feel the hand of prudence on my shoulder. At this time, I can't provide you with additional money."
Blair's jet-setting lifestyle has made him the most costly ex-PM of the four still alive, the Sun claims.
His Middle East travel is particularly pricey because of his large security detail, with one of Blair's day trips into Gaza raising a bill of £10,000 alone.
Blair's office on Sunday insisted the ex-PM had offered to pay for the costs of any of the additional resources, and insisted he still carried out work for the peace process from his office in Israel.
You can share this story on social media: