West can't treat Russia as equal, it's strategic competitor – UK defense minister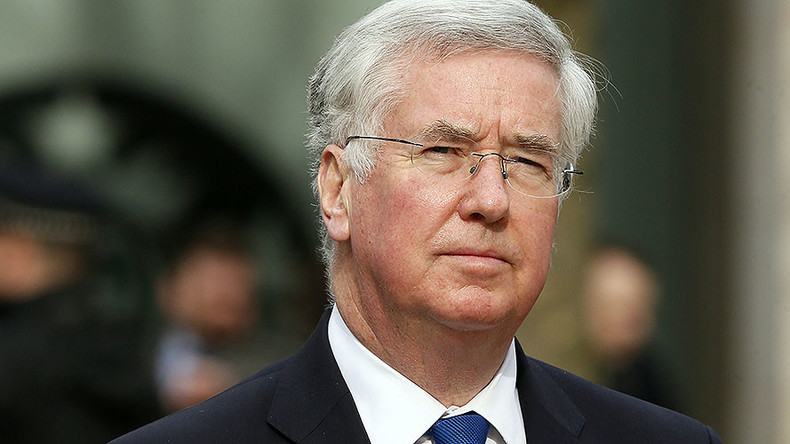 Britain's Defense Minister Michael Fallon said that Russia is a strategic competitor to the West and hence should not be treated equally. Fallon noted that there is still a need for the de-escalation of tensions, but there can be "no business as usual."
"Russia is a strategic competitor to us in the West and we have to understand that," Fallon told the BBC.
He noted that this is essentially the reason why the West "can't be treating Russia as an equal." Speaking about joint work with the future US counterpart Jim Mattis (recently appointed by US President-elect Donald Trump), Fallon said that the West should be strong against Moscow.
"I'm ready to work with the new Secretary of Defence Jim Mattis ... to be strong against Russian aggression towards NATO," the British Defense Minister stressed.
However, he added that at the same time he is ready to work with Washington "to de-escalate tensions with Moscow" and "to continue to work with Russia on how we get towards a settlement in Syria."
"There are things we have to talk to Russia about, of course: to de-escalate tension, to explain the purpose of our deployment within NATO, to reassure the Eastern members and to persuade Russia to use its influence, where it has great influence. And one of those countries is Syria," Fallon went on to say.
Yet he highlighted that "it can't be business as usual." Relations between Moscow and the West have been tense over the past few years, with the US and its allies accusing Russia of building up forces on its western borders. Moscow said that it has done so only on its own territory and in response to US and NATO troops amassing near its borders.
READ MORE: Britain joins biggest European military buildup since Cold War
In July NATO members agreed to the "biggest reinforcement since the Cold War," posting four multinational battalions to Estonia, Latvia, Lithuania and Poland. And in November Washington announced the deployment of nearly 6,000 troops, along with tanks, infantry vehicles, heavy howitzers, and combat helicopters to eastern Europe.