Lawyer who pursued British troops over Iraq abuse claims now faces misconduct charges
Published time: 9 Dec, 2016 14:35
Edited time: 10 Dec, 2016 12:00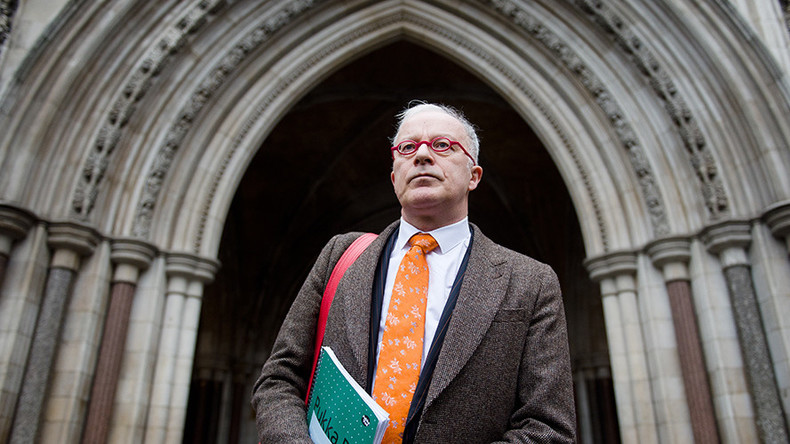 Phil Shiner, former head of the now-collapsed law firm Public Interest Lawyers (PLI), may face misconduct charges over his pursuit of British soldiers accused of abuse during the 2003 occupation of Iraq.
Shiner, who was pursued by the government over his professional activities with regard to Iraq, admitted at a tribunal on Thursday acts of misconduct as he sought to identify potential claimants in the war-torn country.
Shiner could now be struck off as a solicitor after a career in which he helped force the Ministry of Defence (MoD) to pay £20 million (US$25 million) to the victims of successful claims in cases of abuse by UK troops.
Claims brought through PLI, numbering around 2,400, have since been examined by the Iraq Historic Allegations Team (IHAT), which has been the subject of criticism from the very highest levels of government.
Prime Minister Theresa May recently called for an end to the abuse of the legal system to sue troops by "left-wing lawyers."
The Telegraph reports that Shiner admitted to nine charges of misconduct and partially admitted nine others.
Many of the allegations around PLI and Shiner center on issues like the revelation that some claimants were actually members of the Shia Mahdi Army, which was actively fighting UK troops in Iraq.
Tory MP and former army officer Johnny Mercer has been a vocal critic of the legal actions since being elected in 2015.
"Phil Shiner is responsible for the vast, vast majority of cases investigated by IHAT," he told the Telegraph.
"I don't understand how those cases can be reliable given he has now admitted he has acted recklessly and without integrity. It means evidence supplied by him must be tainted.
"This man's lack of integrity has been allowed to almost completely redefine how this country conducts military operations," Mercer complained.