Labour warned of impending 'electoral disaster' after Sleaford by-election slump
Published time: 9 Dec, 2016 12:58
Edited time: 10 Dec, 2016 11:46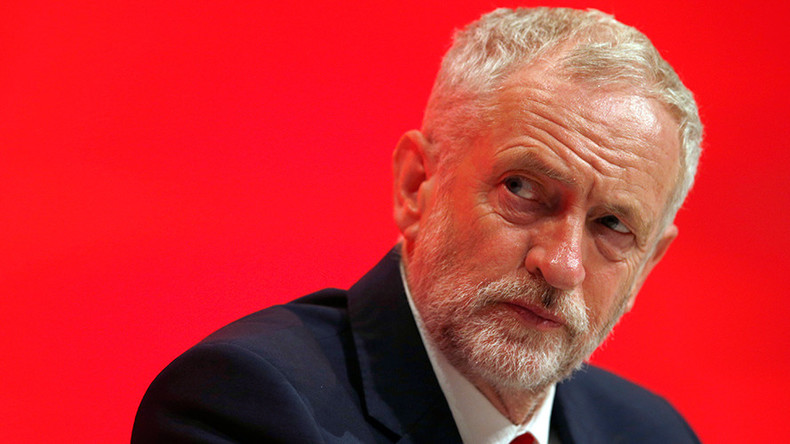 A Tory by-election win that saw Labour's share of the vote slashed has raised concern about the future of the party, with a senior Labour MP labeling the result an "electoral disaster."
Conservative candidate Caroline Johnson easily retained the seat of Sleaford and North Hykeham in Lincolnshire with a 13,144 majority. The by-election was triggered after Tory MP Stephen Phillips resigned over "irreconcilable policy differences" with the government.
UKIP emerged as the runner-up to Johnson, with Victoria Ayling securing 4,426 votes.
Labour fell from second place at the 2015 General Election to fourth with only 3,363 votes.
The Liberal Democrats, which pulled in 3,606 votes, were up 5.33 percent.
Labour suffered the most in the by-election, with its vote share dropping 7.1 percent compared to the General Election.
But the Conservatives and UKIP also saw their vote share decrease, by 2.7 and 2.2 points respectively.
The Lib Dems had the best performance compared to 2015, almost doubling their vote share to 11 percent.
The Conservatives had been widely expected to keep the long-held seat, but Labour's sharp drop is likely to cause alarm in the party.
Speaking to the Press Association, senior Labour MP David Winnick pointed the finger of blame at the party's leadership for the "appalling" showing in the Lincolnshire seat.
"Even if one takes into account that the by-election turnout was considerably lower than in the general election, it was an appalling result for Labour," the Walsall North MP said.
"If we were to continue in this way then the indications are 2020 will be an electoral disaster and the possibility of a Labour government very remote indeed.
"The sort of bunker mentality that seems to exist at the moment at the highest levels of the party needs to recognize what is happening in the outside world."
Labour MP Jess Phillips said Labour leader Jeremy Corbyn's "London-centric" pro-immigration views made it difficult for him to communicate with voters outside the capital.
She told the BBC the "result shows there isn't a real clarity at the moment around Labour's position on Brexit."
Others are suggesting the results demonstrate Labour has nothing to offer either side of the Brexit divide.
Former Chancellor George Osborne tweeted that Labour's performance "was not good for democracy."