Nigel Farage goes to fancy dress party with Donald Trump, lobbies for new US trade deal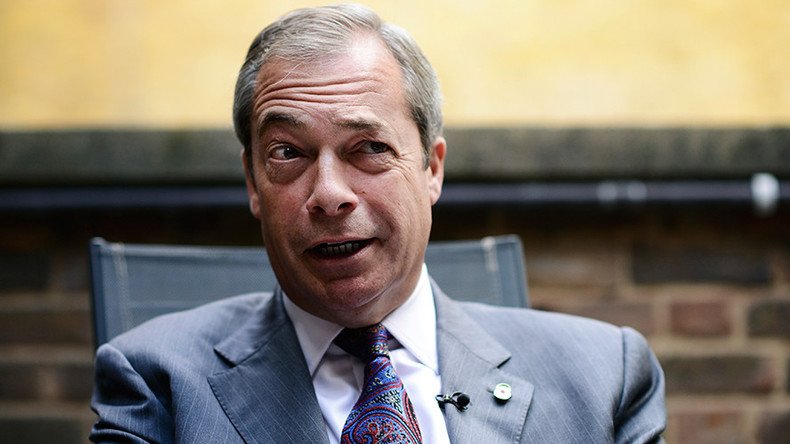 Nigel Farage and Donald Trump partied together at a 'heroes and villains' fancy dress party in New York last weekend, it has emerged, amid reports the former UKIP leader is seeking a new trade deal with the US.
It is not the first time Farage, who dressed up as the 19th-century British historical hero Lord Nelson, has spent time with the US president-elect. He was the first foreign politician to visit Trump since the election.
Prime Minister Theresa May has spoken to Trump on the phone, but is yet to meet him.
In a move which is likely to be seen as a fresh bid to undermine Number 10 Downing Street, Farage suggested he has been lobbying Republican senators to approve a US-UK trade deal.
"I am unashamedly promoting the idea of completely resetting the US-UK relationship," Farage told Bloomberg News.
"It would be a great thing to do in terms of trade."
Farage argued a bilateral trade deal would limit the power of multi-national blocs like the EU.
"It says to a bigger, wider world that 'bloc-ism' is over, and flexible bilateralism is the way forward," he said.
"A positive message coming from Trump will strengthen our hand with Europe, because what you'll start to hear are German car manufacturers and French Champagne producers saying to their governments and the EU, 'Stop being so ridiculous about the United Kingdom. Get on with this [disunion] because otherwise they're going to find a whole big new world out there,'" Farage added. "Good, good and good."
Steve Bannon, Trump's senior adviser, said Farage's ideas "will always be listened to seriously in a Trump White House."
Farage has repeatedly offered himself up as an intermediary between May and Trump, to which Downing Street has declined.
"Nigel Farage has no official position. It's his own private business," a Number 10 source told the Times on Thursday.
You can share this story on social media: