#BetterAmbassadorsThanFarage: Internet not so keen on Trump's UK ambassador suggestion (POLL)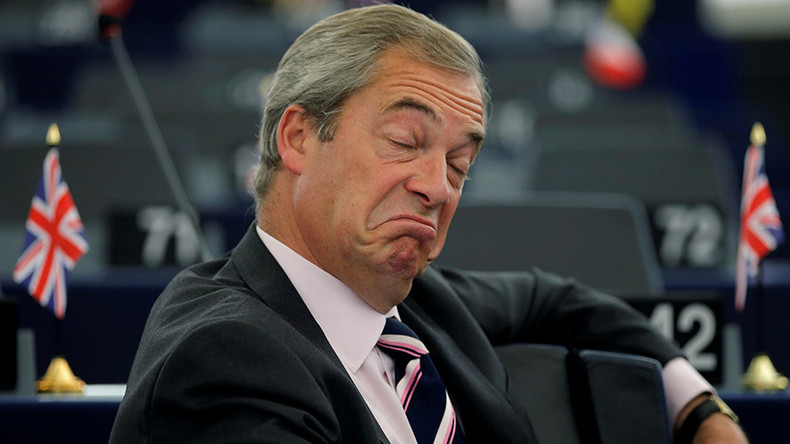 After Donald Trump tweeted that Nigel Farage would "do a great job" as the UK Ambassador, #BetterAmbassadorsThanFarage began trending on Twitter, with people making some interesting suggestions as to who they'd prefer instead of the UKIP leader.
Many people would like to see @Nigel_Farage represent Great Britain as their Ambassador to the United States. He would do a great job!

— Donald J. Trump (@realDonaldTrump) November 22, 2016
Farage, who is seen as ally to the US president-elect, isn't the first choice for the role judging by Twitter, with people tweeting numerous other candidates instead.
Larry, the so called 'Downing Street cat,' has found himself at the center of a competition for a job he may not want or be qualified to handle, with some saying he's more suitable for the role than Farage.
Basil Fawlty, a hotel manager known for his rudeness and traditionalist views as portrayed by John Cleese in the show 'Fawlty Towers,' was also suggested. Other TV characters put forward include David Brent, as played by Ricky Gervais in 'The Office,' and the alcoholic priest Father Jack from 'Father Ted' – despite being Irish.
Faceless fictional characters including Mr Blobby and 'Star Wars' villain Darth Vader were also suggested. Again, his nationality may be a potential issue. Another tweet, meanwhile, simply suggested "a turnip."
Tell us who you think would make the best ambassador.
You can share this story on social media: