Boris Johnson's criticism of 'puppeteer' Saudi Arabia disowned by Downing Street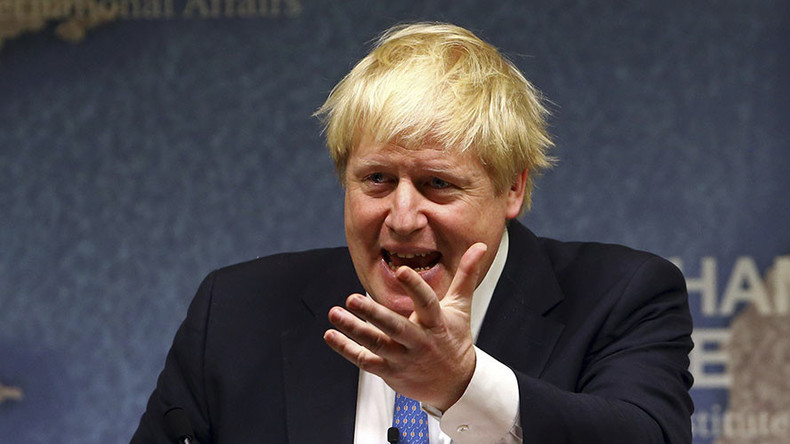 Foreign Secretary Boris Johnson was not representing the government's views on Saudi Arabia when he accused the close ally of abusing Islam and acting as a "puppeteer" in proxy wars throughout the Middle East, Downing Street has said.
Read more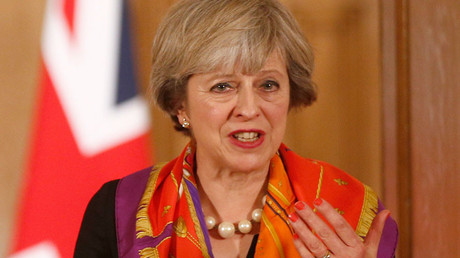 Theresa May's official spokesperson said the prime minister had "full confidence" in Johnson, but told reporters the comments he made at a conference in Italy last week were his own personal views and did not reflect government policy.
The spokesperson added that Johnson will have the opportunity to set out Britain's official policy –including the UK's desire to strengthen ties with Saudi Arabia and support for its military involvement in Yemen – when he travels to the region on Sunday.
Johnson told a conference in Rome last week that the behavior of Saudi Arabia, as well as Iran, was a "tragedy." He said there was an absence of leadership reaching out across the Sunni-Shia divide.
"There are politicians who are twisting and abusing religion and different strains of the same religion in order to further their own political objectives," Johnson said, in footage published by the Guardian.
"That's one of the biggest political problems in the whole region. And the tragedy for me – and that's why you have these proxy wars being fought the whole time in that area – is that there is not strong enough leadership in the countries themselves."
Read more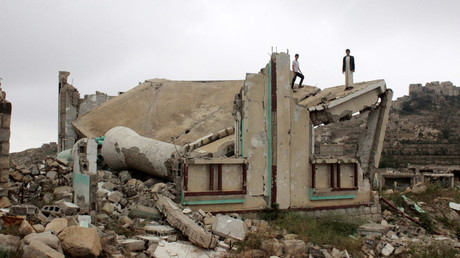 Speaking at the Med 2 conference, he added: "There are not enough big characters, big people, men or women, who are willing to reach out beyond their Sunni or Shia or whatever group to the other side and bring people together and to develop a national story again.
"That is what's lacking. And that's the tragedy.
"That's why you've got the Saudis, Iran, everybody, moving in, and puppeteering and playing proxy wars."
The criticism comes as UK Prime Minister Theresa May returned from a two-day visit to the Gulf in which she lauded both the Saudi royal family for its visionary leadership, and the value of the 100-year-old alliance with the UK.
Britain has a long alliance with Saudi Arabia, and Johnson's remarks flout a longstanding Foreign Office convention not to criticize the UK's allies in public.
A spokesperson for the Foreign Office said: "As the Foreign Secretary made very clear… we are allies with Saudi Arabia and support them in their efforts to secure their borders and protect their people. Any suggestion to the contrary is wrong and misinterpreting the facts."
The British government has defended Saudi Arabia's role in the war in Yemen, and sells the country arms. The conflict has led to widespread famine and thousands of deaths.
Government lawyers have insisted there is no evidence that the Saudi air campaign against Houthi rebels means there is a "serious risk" that international humanitarian law will be breached. As a result, it says no UK government licenses to sell arms to Saudi should be withdrawn.