Brexit deal could be reached by October 2018 – EU's 'tough' chief negotiator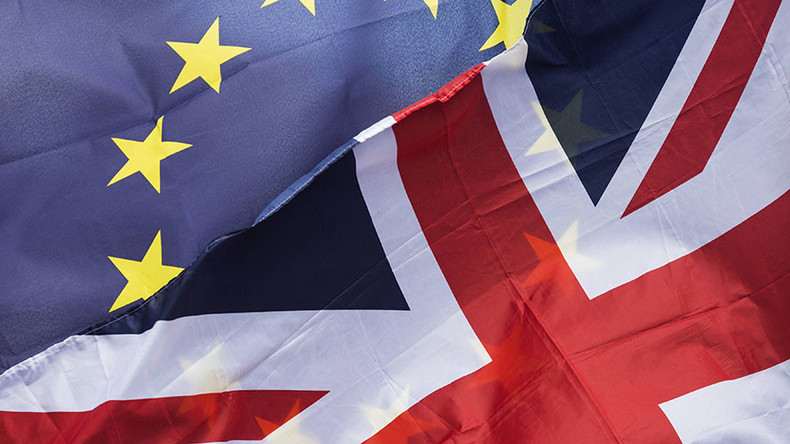 A deal on Brexit could be reached by October of 2018, if all goes to plan, according to the EU's chief negotiator Michel Barnier.
If the UK engages in negotiations in a timely fashion, an agreement on how to implement Article 50 – the clause to leave the EU – could be reached well before the end of 2018, he said.
"Should the UK notify the council by the end of March '17 [that it is triggering Article 50], as Prime Minister Theresa May said she would, it is safe to say that negotiation would start a few weeks later and an Article 50 agreement be reached by October '18," Barnier said on Tuesday.
The announcement may have been made to put pressure on Theresa May. Barnier, who trades on his reputation as a tough negotiator, also said that the UK would be unlikely maintain the same benefits as full members, though he used the term "third countries."
"Being a member of the European Union comes with rights and benefits. Third countries can never have the same rights and benefits since they are not subject to the same obligations," he said.
Barnier also refused to speculate on whether a transitional period would be granted during the process of leaving the EU.
"Until we know what the intentions of a request from the UK are, what they would like and what they are prepared to accept with this new partnership, it's going to be difficult to talk about a transitional period," he said.
On Tuesday, a number of pro-EU groups launched a campaign dubbed What's the Plan? to force Theresa May to clarify exactly how she intends to implement Brexit.
Five participating groups, including Britain for Europe, the European Movement, and Open Britain, argue that key details regarding issues such as migration and borders must be worked out before Article 50 is triggered.
"Voters deserve to know and deserve to hear directly from the government, not through notes caught on camera or leaked memos," a spokesman for the campaign told the Guardian.
"This is far wider than negotiations with the EU. We want to know what is the government's plan for the UK," he added.