Leaked memo exposes Theresa May's crackdown on 'corrosive' govt insiders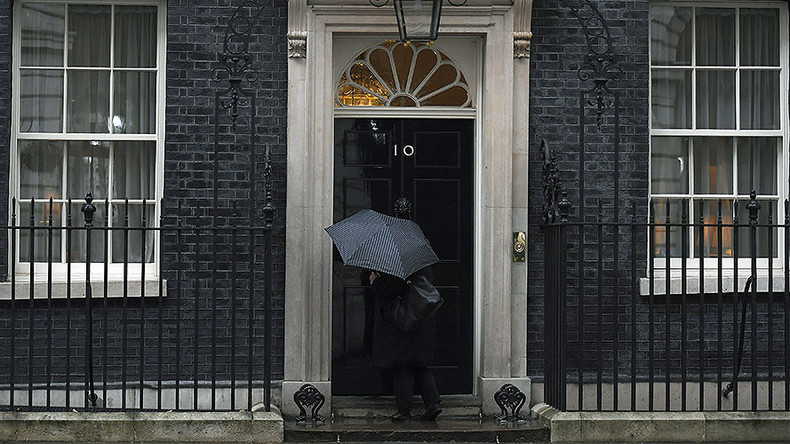 A memo has warned public officials that Theresa May has threatened to sack them for disclosing sensitive information, as leaks are "corrosive" and undermine trust in the cabinet. Ironically, the paper was leaked to the press just days after being issued.
Prime Minister Theresa May had demanded immediate action to prevent Whitehall officials from leaking internal documents to the media, Sir Jeremy Heywood, the cabinet secretary, wrote to government employees, the Mail, to whom the memo was leaked, reported on Sunday.
Read more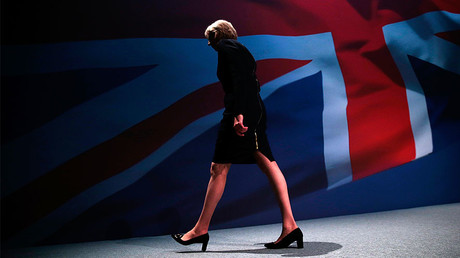 "Ministers, permanent secretaries and senior officials set the tone in an organisation and no amount of process will make up for an environment where leaks are accepted. If leaders think they are the necessary cost of open ways they are mistaken," the Heywood memorandum reads, as cited by the paper.
The letter, which noted that the "spate of corrosive leaks" must end, added, "anyone found to have leaked sensitive information will be dismissed even where there is no compromise of national security."
Notably, the warning came in the form of a written letter instead of an email in an attempt to keep it secret. In justifying the unusual step, Sir Jeremy wrote that he had "lost trust in our people to act properly," forcing him to make use of old-fashioned hardcopy letters.
However, some government insiders, who have called the crackdown "quasi-totalitarian," leaked the memo to the newspaper.
Sir Jeremy demanded that a "strict" ban be put on ministers and officials to prevent them from using their own mobile phones, adding that the cabinet will deploy its own "Government Security team" – Whitehall jargon for MI5 officers.
The new security measures would involve retrieving phone and email, the memo stressed, promising "tough disciplinary measures when a culprit has been identified to show leaking will never be tolerated."
The report comes amid revelations than May's cabinet is preparing a so-called 'grey Brexit.' According to a Sunday Times article, a task force within the government is steering away from the demands of both the 'Leave' and 'Remain' camps.
READ MORE: UK govt to utilize Trump's 'instincts,' openness to 'outside influence' – leaked memo
Senior Whitehall sources told the Sunday Times that David Davis, the Brexit secretary, and Philip Hammond, the chancellor, have formed a "small clique" in Downing Street to drive Britain away from a 'hardexit.'
"It's all very well to make sure sensitive state secrets are kept secret. But when it comes to Brexit, the public is crying out for more, not less, information," a Tory MP and a 'Remain' supporter told the Independent.
Other sensitive information has also appeared in leaks over the past weeks. In November, the Sunday Times reported that the British ambassador to the US had sent a secret cable to the British cabinet advising it to try to use Donald Trump's "instincts" and inexperience in foreign affairs to their advantage.