'Deprioritizing' kids of illegal immigrants for school places was May's Home Office policy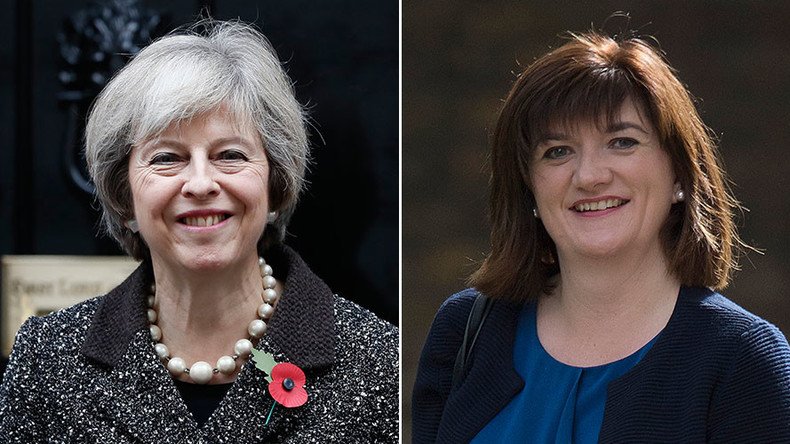 Theresa May wanted migrant kids to be pushed down lists for school places if their parents were found to be in the country illegally, a leaked Cabinet letter revealed.
The documents, seen by the BBC, show the Home Office – then under May's leadership – suggesting schools withdraw places or "deprioritize" children from illegal migrants, as well as perform immigration checks on current pupils.
The policy was reportedly opposed by former Education Secretary Nicky Morgan and dropped from the Immigration Bill. May, now prime minister, was said to be furious at Morgan's rejection.
"I have concerns about the practical and presentational issues of applying our strong position on illegal migrants to the emotive issue of children's education," Morgan reportedly wrote to then PM David Cameron in the summer of 2015.
"These cover deprioritizing illegal migrants in the schools admissions process, and carrying out immigration checks through schools.
"The overall effect of a deprioritization measure would be to concentrate children of illegal migrants in the least popular schools in any area, jeopardising our increasingly important focus on tackling both segregation and extremism, and with consequent impacts on the children of British nationals who attend the schools."
As well as fears of radicalization, Morgan was also keen on highlighting the real danger of children missing out on an education, as families feared the visibility of their migration status could lead to retaliation.
"Aside from the impact on ordinary parents, there is also a risk to children's safety. Introducing these checks could lead to some children not being registered for school because of real or perceived fear of deportation," she added.
I need to switch of the internet and go do something nice. Boris being a charlatan, May forcing school check on immigrant kids. All too much

— Tom Keeley (@_tomkeeley) December 1, 2016
Morgan, who was once touted as the Conservative Party's rising star, was pointedly left out of the Cabinet reshuffle when May came to power.
In her opposition to the Home Office plans, Morgan also outlined the dangers the policy could pose to the Tories, saying it "would reinforce negative stereotypes of our party… squandering the unprecedented opportunity to capture the centre ground, that the election of Jeremy Corbyn has given us."
Corbyn supporter and Shadow Education Secretary Angela Rayner told BBC Radio 4's Today program on Thursday morning the "deprioritization" plan showed "that actually Theresa May was not just considering it, her department was pushing it, and I'm deeply concerned about it.
"I think it's a terrible idea. Denying innocent children because of the circumstances of their parents the right to a good education is disgusting, it's not a British value that we have."
The government declined to comment on the leaked letters but a spokesman said: "It is only right that any government looks at a range of options when considering policy options, but ultimately it is for ministers to decide which policies are taken forward.
"We are building a system that works in the best interests of the British people and ensures that only those with a right to be in the UK can live and work here."
You can share this story on social media: