Climate change already major security threat – military chiefs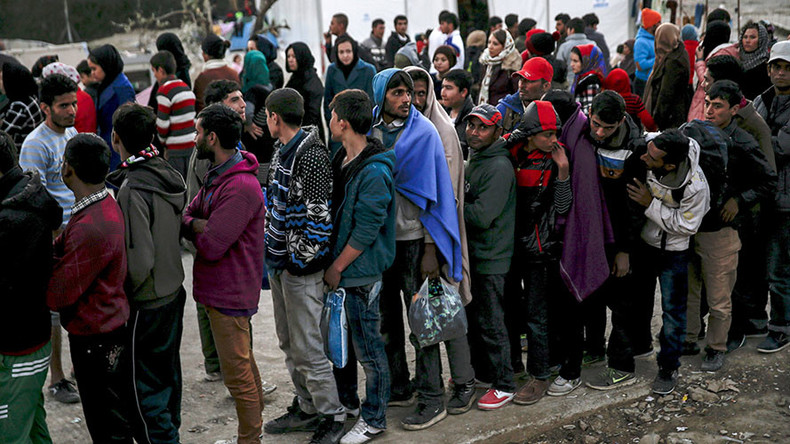 Climate change and the 'unimaginable' refugee crisis which will follow is a threat right now and shouldn't be seen merely as something which may emerge in the future, military chiefs have said.
Speaking ahead of a major London conference on security and the climate, serving and retired military figures said climate change was already exacerbating more conventional threats to stability.
The 'Security and Climate Change: Are we Living in 'The Age of Consequences?' conference will be held at the Chatham House think-tank. Speakers include senior UK, American and Bangladeshi military officers.
Among them is former commander of UK maritime forces and climate security envoy Rear Admiral Neil Morisetti.
He told the Guardian ahead of the meeting that climate change is "a strategic security threat that sits alongside others like terrorism and state-on-state conflict, but it also interacts with these threats.
"It is complex and challenging; this is not a concern for tomorrow, the impacts are playing out today."
"Climate change is the greatest security threat of the 21st century," said Major General Munir Muniruzzaman, who chairs the Global Military Advisory Council on climate change.
He said that in even a small rise in sea levels in his native Bangladesh could trigger "refugee problems on an unimaginable scale, potentially above 30 million people."
US General Stephen Cheney, who sits on the US Department of State's Foreign Affairs Policy Board, said climate change "could lead to a humanitarian crisis of epic proportions.
"We're already seeing migration of large numbers of people around the world because of food scarcity, water insecurity and extreme weather, and this is set to become the new normal."
He also warned that climate change was already interacting with existing security issues as "an accelerant of instability in parts of the world on Europe's doorstep, including the Middle East and Africa."
"There are direct links to climate change in the Arab Spring, the war in Syria, and the Boko Haram terrorist insurgency in sub-Saharan Africa," he warned.
Their calls jar considerably with the recently restated position of President-elect Donald Trump.
"As far as this issue on climate change — the only thing he [Trump] was saying after being asked a few questions about it is, look, he'll have an open mind about it but he has his default position, which most of it is a bunch of bunk, but he'll have an open mind and listen to people," the chair of the Republic National Committee Reince Priebus said on Sunday.
The event will start at 7pm on Thursday.
You can share this story on social media: