APEC countries aim for 45% cut in energy consumption by 2035, condemn terrorism & corruption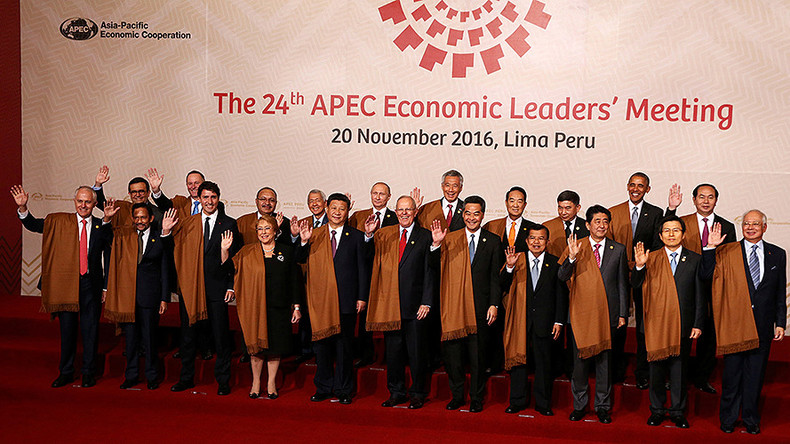 In a final statement, leaders at the APEC summit in Lima vowed to cut overall energy consumption by almost half and double renewable energy within the next two decades. They also pledged to curb protectionism and fight terrorism and domestic corruption.
Read more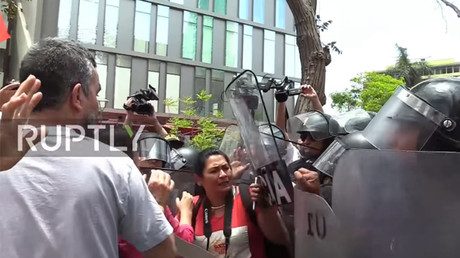 The leaders of the 21 countries comprising the Asian Pacific Economic Cooperation (APEC) forum have signed a comprehensive declaration covering an array of global issues, ranging from economic and environmental concerns, to women's empowerment. Presentation of the document wrapped up the two-day meeting that took place in Peru's capital, Lima, which was preceded by protests against the Trans-Pacific Partnership (TPP) free trade agreement and outgoing US President Barack Obama's visit to the country.
The APEC countries set an ambitious goal "to reduce aggregate energy intensity by 45 percent by 2035." In an effort to lessen the harmful effect of fossil fuels on the environment, the leaders also agreed to double the share of renewable energy sources by 2030, while at the same time striving to cap "inefficient" subsidies allocated to fossil fuel companies.
Growing resistance to globalization and integration processes is giving rise to protectionism, the statement warned, arguing that this opposition is hampering global economic progress. In light of the trend, the APEC leaders said they would "resist all forms of protectionism" and put a moratorium on such measures for four years, until 2020.
Read more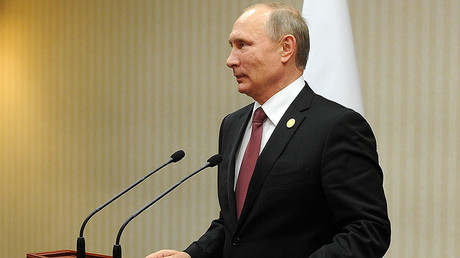 While APEC is primarily an economic platform, the document also condemned terrorism "in all its forms and manifestations," saying it uproots the values that are the foundation for "free and open economies." The countries emphasized they would continue practical cooperation focused on ensuring security in "four cross-cutting areas" – supply chains, travel, finance, and infrastructure – as called for in the "Consolidated Counter Terrorism and Secure Trade Strategy," which was approved at the APEC summit in Honolulu, Hawaii in 2011.
The leaders also highlighted the perils of corruption, urging countries to implement "critical anti-corruption actions" in order to combat bribery, especially amongst local and foreign public officials.
The leaders also noted that the advance of digital technology was "key driver of quality growth" and pledged to develop and expand cooperation in digital trade.
The leaders listed climate change among the biggest global challenges, noting its negative impact on food production and security, in particular. They promised to address this issue "in ways that respect varying conditions in each economy."
The APEC countries also noted the need to promote gender equality by ensuring that women receive equal access to education and job opportunities, particularly in the so-called STEM disciplines (science, technology, engineering and mathematics).
In 2017, the APEC summit will be hosted by Vietnam, where the main events are to be held in the city of Da Nang.
READ MORE: Progress in all areas': Putin to visit China as Moscow, Beijing expand trade, economic ties