Stop lying to your children about Santa, psychologists argue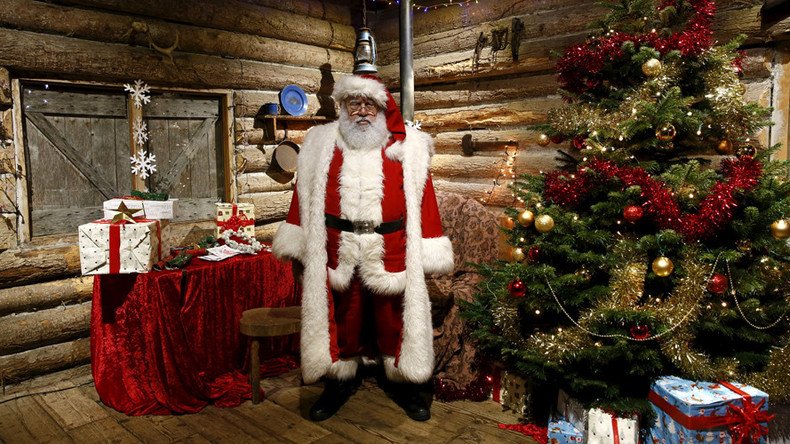 Psychologists are urging parents to tell the truth about Santa Claus or risk damaging their relationship with their children.
In an article published in the journal Lancet Psychiatry, two psychologists criticize parents who use Santa Claus as a tool to control their children's behavior.
Psychologist Professor Christopher Boyle and social scientist Dr. Kathy McKay also argue that the enduring myth risks leaving a child open to "abject disappointment" and undermining trust in parents when they discover the truth.
In the article, they argue: "If they [parents] are capable of lying about something so special and magical, can they be relied upon to continue as the guardians of wisdom and truth?"
They also suggest that parents may be motivated by a selfish desire to re-live their own childhood, and not the wellbeing of their children.
McKay, who is also a clinical psychologist at the University of New England, Australia, takes a hardline on Father Christmas, as he is known in Britain and some former British colonies.
"The Santa myth is such an involved lie, such a long-lasting one, between parents and children, that if a relationship is vulnerable, this may be the final straw. If parents can lie so convincingly and over such a long time, what else can they lie about?
"There is potential for children to be harmed in these lies," she said.
Boyle, who was lead author of the report, says the morality of lying about Santa Claus must be questioned.
"All children will eventually find out they've been consistently lied to for years, and this might make them wonder what other lies they've been told," he said.
However, the University of Exeter psychologist admits that he will probably play along with the story if he has children of his own.
"I'm not planning to go through the streets of Exeter dropping leaflets through doors," he said.
However, he is critical of parents using the specter of Santa Claus and presents to influence behavior.
"Some parents use it as a tool of control when they're under a bit of pressure in the lead-up to Christmas.
"It's potentially not the best parenting method. You're talking about a mythical being deciding whether you're getting presents or not," he added.
The two authors conclude that adults may engage in the Santa Claus myth to escape from the drudgery of real life into fantasy.
"Might it be the case that the harshness of real life requires the creation of something better, something to believe in, something to hope for in the future or to return to a long-lost childhood a long time ago in a galaxy far far away?" they ask.
You can share this story on social media: