Porn censors to ban spanking, female ejaculation & 'unconventional' sex acts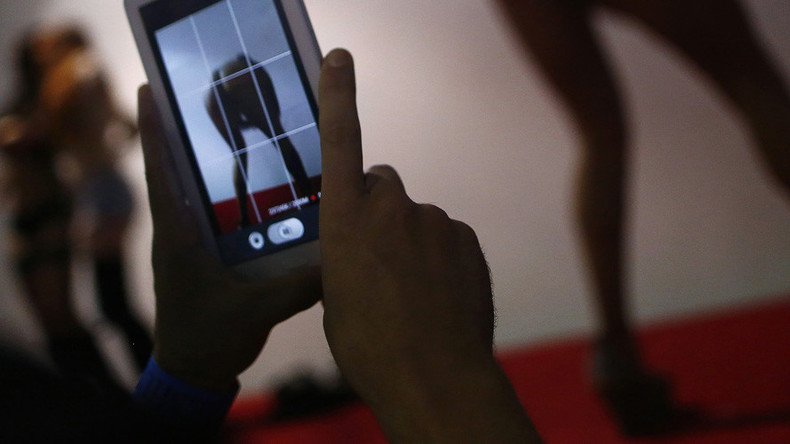 Web users in Britain will be banned from accessing porn sites showing "non-conventional" sex acts such as spanking and female ejaculation under a little discussed clause to a bill currently going through parliament.
The proposal is part of the Digital Economy Bill that would require strict age verification checks to stop children from accessing adult websites, while banning anything that wouldn't be allowed on a commercially available DVD.
Under British Board of Film Classification (BBFC) rules, the content of porn films would be limited, including the sight of menstrual blood, the "penetration of any object associated with violence," and any sexual act deemed "obscene" under a law passed in 1959.
The "four finger rule" would reportedly also apply, which limits the number of digits that can be placed into any orifice while on video.
Jerry Barnett, a free speech campaigner and author of Porn Panic!, which details the rise of a new pro-censorship movement in the UK, says that many adult film producers who have worked with the regulator have been forced to cut scenes under British Board of Film Classification (BBFC) rules.
"Although it is nominally designed to enforce the [Obscene Publications Act 1959] guidelines of the Crown Prosecution Service, in practice it draws far tighter lines, many of them inexplicable. The ban on female ejaculation is a particularly strange example," he said.
In order to comply with the bill, many mainstream adult websites would have to render whole sections inaccessible to UK audiences. The acts shown are legal for consenting over-16s to perform and for adults in almost all other liberal countries to film, distribute, and watch.
Free speech campaigners have labeled the move a "prurient" invasion into people's sex lives.
"It should not be the business of the government to regulate what kinds of consensual adult sex can be viewed by adults," Jodie Ginsberg, chief executive of Index on Censorship, told the Guardian.
A spokesperson for MindGeek, one of the world's biggest porn website operators, said: "Many of the sexual activities prohibited from R18 [the BBFC's most explicit certification] are normalized and accepted aspects of healthy sexuality, and are proudly celebrated by the feminist, queer, and ethical porn movements internationally."
The bill has also been criticized for its age verification clauses, which require any porn website to check whether its users are over 18.
That could lead to a database of viewing habits being held by companies or the government, which experts have warned could easily be hacked and divulged.
As part of the BBFC's agreement to regulate the new age restrictions, it will also check through sites to see whether they are hosting videos that they would usually refuse to classify.
Just as with problems with age verification, if the BBFC finds a site it objects to then it will send a "notification of noncompliance" meant to force that site to stop.
You can share this story on social media: