UK plans to block porn sites easily accessible to children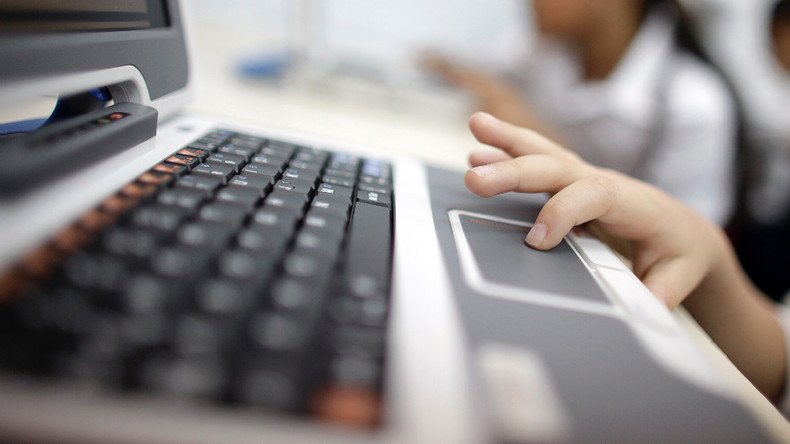 The British government has outlined plans to clamp down on porn websites that fail to check if their visitors are over 18.
Children need to be protected from "harmful and pornographic content online," Culture Secretary Karen Bradley said in justifying the move, which would fulfill a Conservative pledge to ramp up child safety, according to the BBC.
Under the plans, the British Board of Film Classification (BBFC) would have the power to block both UK-based and overseas porn sites that do not adequately verify the ages of users prior to access.
However, critics say the plans will lead to internet censorship.
READ MORE: Fappening 2.0? Details of 5mn online porn users hacked & leaked
Bradley defended the measure, insisting that sites which refuse to comply will be blocked.
"Only adults should be allowed to view such content and we have appointed a regulator, BBFC, to make sure the right age checks are in place to make that happen," Bradley said, stressing, "if sites refuse to comply, they should be blocked."
The new plans, which will be added to the Digital Economy Bill as amendments later in November, authorize the BBFC to issue notices to internet service providers (ISPs) instructing them to block access to porn sites that don't have procedures in place to verify ages.
Ofcom has suggested possible methods of conducting age checks for online content, including one which would see confirmed credit card details cross-checked against information on the electoral register, the BBC reports.
The government is reportedly working in partnership with the BBFC to find the best way to verify user eligibility rather than identify users.
The board said that any verification option "must provide assurances around data protection," adding that "we will work with all stakeholders to establish the best technological solutions available."
The measures have been backed by Tory MP Claire Perry, who has campaigned for boosting internet safety.
"This was something in the manifesto and it is supported by the overwhelming majority of people," she told the BBC's Today radio program.
"Almost 80 percent of people say 'of course we want freedom of expression on the internet; of course we want adults to be able to view content whenever they want,' but just as with the offline world where we don't let children buy porn, we have to have a more measured approach to making sure kids are actually safer online," she said.
According to research from the NSPCC and the Children's Commissioner for England, 53 percent of 11 to 16 year
olds have accessed porn online.
READ MORE: Warped expectations: Over half of boys think online pornography is realistic, study finds
You can share this story on social media: