Pet spider banned from Parliament, but Tory whip won't give up leggy assistant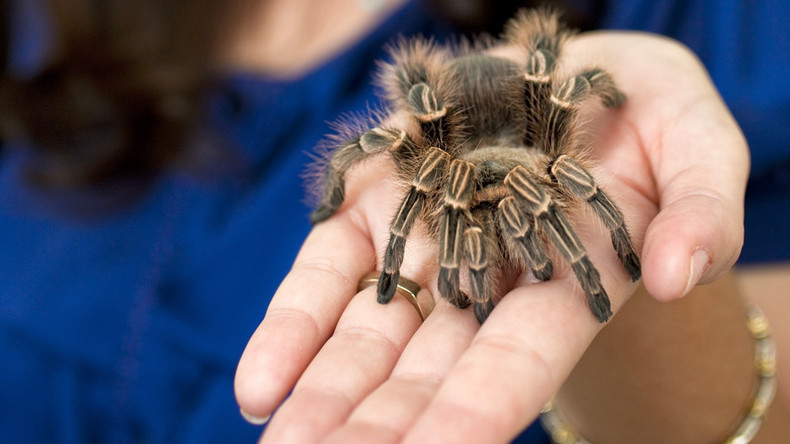 Conservative Party chief whip Gavin Williamson is refusing to follow parliamentary rules and remove his pet tarantula from the House of Commons.
Williamson is locked in a dispute with the man tasked with upholding parliamentary regulations over the future of his furry friend, Cronus the spider.
Parliamentary rules state MPs are not allowed to bring pets into the Palace of Westminster, however this hasn't stopped Williamson keeping Cronus in a glass tank in his office.
Williamson, who was appointed chief whip by Prime Minister Theresa May in July, has kept Cronus for one year.
Named after the Greek god and father of Zeus, Cronus's presence in Parliament has upset Serjeant at Arms Kamal El-Hajji, who reportedly called Williamson to remind him of the regulations.
However, the MP for South Staffordshire refused to cooperate, according to the Times.
A source told the Sun: "The Commons authorities were told in no uncertain terms that Cronus was staying, as he is government business and this is not a Commons matter.
"The point was also made that when they remove all the mice here, we may then think about removing Cronus."
Williamson claims Cronus helps him perform duties as chief whip. According to the Telegraph, the tarantula lives on his desk, where it frightens Conservative MPs into following party line.
"You have to look at different ways to persuade people to vote with the government and it's great to have Cronus as part of the team. Everyone is obsessed with Palmerston and Larry the cat, but in the whip's office we have a proper pet.
"I've had Cronus since he was a spiderling, so I have a very paternal sort of approach. It's very much the same sort of love and care that I give to my spider as I give to all MPs.
"Cronus is a perfect example of an incredibly clean, ruthless killer — absolutely fascinating to rear," he added.
A Commons spokeswoman said the only animals allowed in Parliament are "guide dogs or security dogs."