Bare cheek: 'Best Bum' competition comes to Cambridge University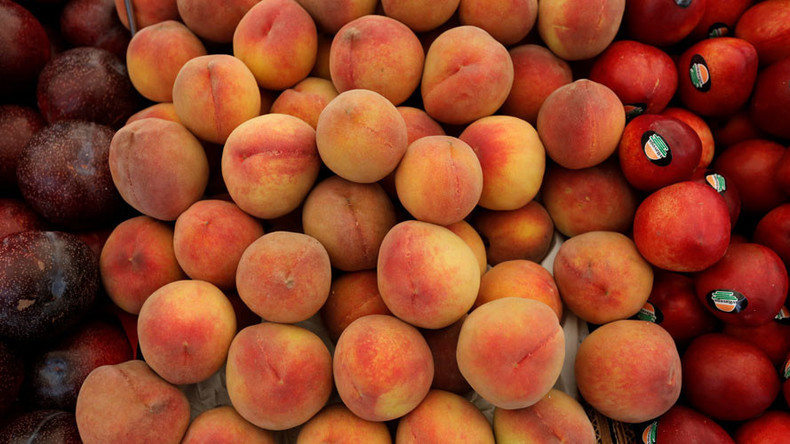 Cambridge University students bared all for this year's "Best Bum" competition, which saw 18 finalists drawn from the illustrious institution's 20,000 students.
This year's annual Best Bum competition saw students strip naked at famous sites around the university's 31 constituent colleges.
Some are pictured on ancient rooftops, others on kayaks, one female student even had the cheek to take her photo in a college lecture hall.
Student newspaper The Tab released the top 18 bums on Thursday.
Entrants this year include land economy student Rupert, who shed his clothes while standing in a college quadrangle.
Politics student Chris showed off his peachy assets in the library, while architecture student Sarah chose to recline on her bed wearing nothing but knee-high boots.
History student Katie is pictured leaning over a balcony overlooking the river Cam, but cheeky Polly, who studied law, bared all in a university lecture hall.
Engineering student Nigel is photographed showing off his derriere while standing on a rooftop and with the iconic spires of King's College in the distance.
Perhaps the most daring photo was by English literature student Cameron, who chose to drop her drawers in front a local chip shop at night.
Marie, who is studying art history at Trinity Hall, used the night sky as a backdrop to her backside, while politics student Chris took a break from the books to show off his rump.
Polly is the clear favorite to win according to current voting on The Tab's website. The law student is leading with 39.6 percent, while runner up Katie has 16.01 percent.
This is the fifth annual Cambridge Best Bum competition. The poll is open to the public and participants are asked to cast their votes at the bottom of the article.