Anti-Trump Americans can move to London, says Mayor Saddiq Khan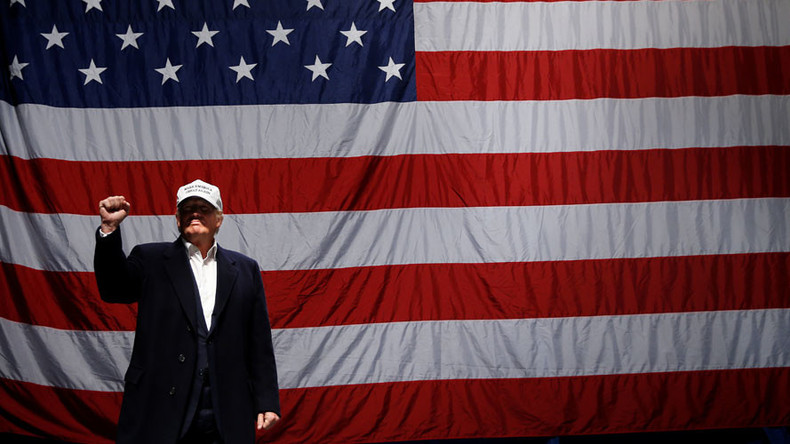 London Mayor Saddiq Khan has called on US workers disappointed with the election of Donald Trump to the White House to move to the British capital, reassuring them that "London is open."
Khan was speaking alongside Google chief Sundar Pichai as the tech giant announced plans to expand its offices in London and create 3,000 new jobs, according to the Evening Standard.
"Millions of people, I'm told, used Google's search engine post the election on Tuesday – we know millions use it every single day," Khan said.
"I heard one of the most-googled things since Wednesday has been 'how do you emigrate?'
"If talented people based in the US want to come here to London, my message is simple: London is open.
"And our website's not going to crash," he added in a poke at the Canadian immigration website, which reportedly crashed as results started coming in the morning after Election Day.
Pichai said it was a "challenging time" in the US.
Khan has repeatedly sparred with Trump over the president-elect's comments on Islam, calling his proposed temporary ban on Muslims entering the US "ignorant."
The mayor, himself a Muslim, said Trump's ban would mean he would not visit the US. He had hoped the Republican would not win the White House.
Trump waved off Khan's criticism of his campaign rhetoric.
"When he won, I wished him well. Now I don't care about him. It doesn't make any difference to me how he does.
"He doesn't know me, doesn't know what I'm all about. I think they are very rude statements," he added.
"Frankly tell him I will remember those statements. They are very nasty statements. It is ignorant for him to say that."
A spokesperson for Khan hit back at the comments saying, "Donald Trump's views are ignorant, divisive and dangerous – it's the politics of fear at its worst and will be rejected at the ballot box as it was in London."
You can share this story on social media: