London Mayor Sadiq Khan takes swipe at Donald Trump, vows to 'build bridges, not walls'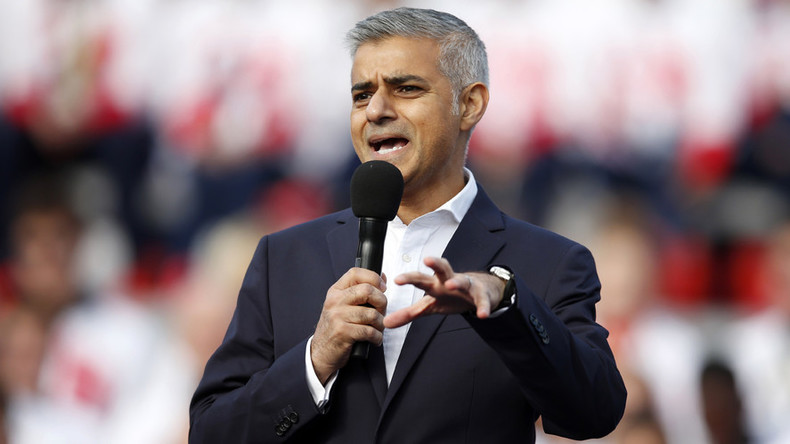 London Mayor Sadiq Khan is continuing his war of words with US President-elect Donald Trump by urging city leaders across the world to "build bridges instead of walls."
Khan told a conference on social integration in London that uniting communities could boost economic growth, warning that a lack of social cohesion was costing the UK economy £6 billion ($7.47 billion).
His comments are an apparent rebuff to US President-elect Trump, who has reiterated his pledge to build a barrier between the US and Mexico, while vowing to deport up to three million illegal immigrants.
The London Mayor has had an ongoing transatlantic spat with Trump since the president-elect promised to bar Muslims from entering the US following last November's terrorist attacks in Paris.
Since winning the US presidential election last week, Trump has said he plans to "secure" the border first, before deporting illegal immigrants with criminal records.
Khan appeared to attack Trump's plans, telling the conference: "We have seen major political upheaval around the world in recent months, with the EU referendum here in the UK and the presidential election in the US.
"This has shown how politics is becoming more and more polarized with whole communities in cities across the world feeling increasingly disconnected and estranged from national politics. That's why now, more than ever, we need to build a strong sense of social solidarity within our cities – a renewed sense that we are united as neighbors and citizens."
Khan told the conference that migrant communities had come to live in peace, but had become increasingly concentrated and segregated, through no fault of their own.
"Promoting social integration means ensuring that people of different faiths, ethnicities, social backgrounds and generations don't just tolerate one another or live side-by-side, but actually meet and mix with one another and forge relationships as friends and neighbours, as well as citizens," he added.
The London Mayor criticized Trump during a five-day tour of North America in September, when he accused him of "playing into the hands of [Islamic State]" by seeking to ban Muslims from the US.
Earlier this year, Trump lashed out at Khan's suggestion he was ignorant of Islam.
"He doesn't know me, never met me, doesn't know what I am all about. I think they are very rude statements," Trump told ITV News.
"Frankly tell him I will remember those statements. They are very nasty statements. It is ignorant for him to say that.
"When he won I wished him well. Now, I don't care about him. I mean it doesn't make any difference to me. Let's see how he does, let's see if he is a good mayor."
You can share this story on social media: