Woman smashed in Royal Marine's teeth after seeing him kiss male commando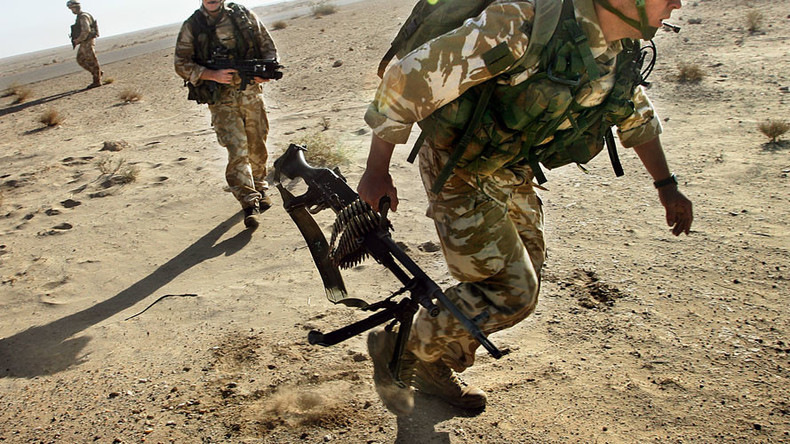 A raucous night out turned sour when a woman smashed a Royal Marine in the face with a glass, breaking his teeth, after she saw him kissing a male comrade, a court heard.
Annabel Littlemore was spared jail despite the attack, which left Marine Aaron Vandenberg with teeth like "crazy paving," Exeter Magistrates Court heard.
Littlemore had praised the two for being openly gay despite being marines, on a night out in Exmouth, Devon, in southwest England.
The marines told Littlemore they were not gay and were in fact married to women.
An argument developed in which Vandenberg said Littlemore was "self-righteous" because she lived in a richer part of the surrounding area.
While attempting to pour beer over the commando, Littlemore hit him in the face, breaking two teeth.
She was given a 12-week suspended sentence, 120 hours of community service and was told to pay £500 (US$620) in compensation for the injuries.
The magistrate said: "We have heard you didn't intend harm and were of previous good character but it was a serious incident causing harm to the victim.
"We are making the sentence suspended – if you break any of the requirements you can expect to serve a prison sentence."
This is only the latest incident in which British soldiers stationed in Devon have met a gory end on a boozy night out.
In October it emerged that four marines were being court-martialed over a drunken hazing ritual in which junior personnel were injuriously spanked with a 2ft computer wrist support named 'Big Red'.
The senior marines, all in their 30s, are being court-martialed over the incident in which 50 commandos turned up to be 'reefed' (punished) with the red keyboard wrist support during a drinking session at Bickleigh Barracks, Devon.
Junior marines were forced to stand on a table with their trousers and underwear down and entertain the others with a song or 'dit' – slang for a story.
The number of lashes inflicted with 'Big Red' appears to have been determined by the roll of a dice. Some marines were reportedly unable to sit down for a fortnight afterward.