British aid cash secretly being sent to world's second biggest economic power China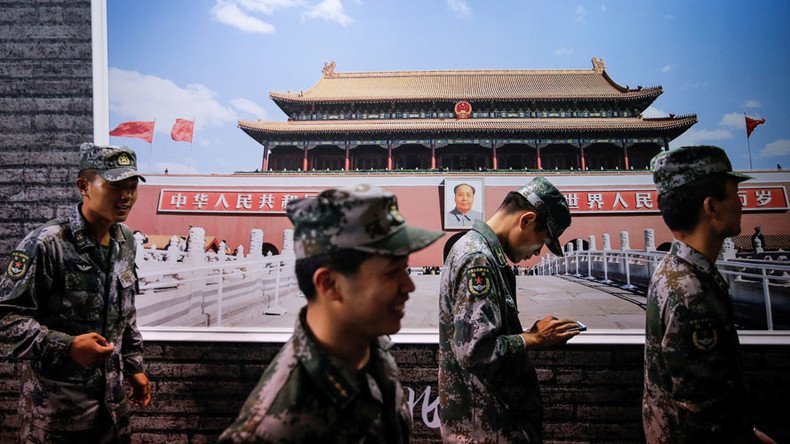 Britain has been secretly sending millions of pounds in aid to China over the past six years, a period in which the UK has done all it can to cultivate a new 'golden era' of ties with Beijing.
It's been revealed that the Department for International Development's (DFID) official figures on aid spending are actually wrong.
The Independent Commission for Aid Impact (ICAI) revealed the true figure in a report published on Wednesday, in which it found that ministers have "not clearly communicated to the public" continued aid spending on China.
An investigation set up to scrutinize aid payments found that the UK continues to spend £10 million a year on initiatives in China managed from the UK.
Although direct aid ended, as planned, in 2011, indirect aid has continued to fund 18 projects in health, agriculture, disaster management, water, forests, trade, mining, energy, conflict and security.
Indirect aid has also continued to India, including £30 million in "technical assistance" and £40 million for "development capital investment." The UK has sent £283 million a year to India annually since 2011.
The ICAI report says: "The earlier publicity given to exit from China and India potentially created an impression that all aid was being phased out. Against that background, the reasons for continuing and then scaling up assistance have not been clearly communicated to the UK public."
The International Development Committee has accused DFID of being "diffident about admitting" its continued spending in middle-income countries.
British aid to China has been funneled through the UK's £50 million global development partnership program, which aims to "strengthen" the UK's relationship with emerging powers.
The UK has also increased aid to China through its £1.3 billion Prosperity Fund, which encourages economic reform and growth to support British defense and security.
London's continued financial support for China coincided with former Chancellor George Osborne's aggressive courtship of Beijing, which culminated in a series of lucrative business deals signed between the UK and China last autumn, when President Xi Jinping was in Britain on a state visit.
Responding to the ICAI report, DFID said: "We are disappointed that ICAI has rushed the publication of this inaccurate report that simply does not tell the whole story.
"The UK and China work closely to tackle global poverty and promote economic development in Africa, global health, international disaster relief, and opportunities for women and girls."
You can share this story on social media: