Bowing to China? Britain finally approves Hinkley Point nuclear plant deal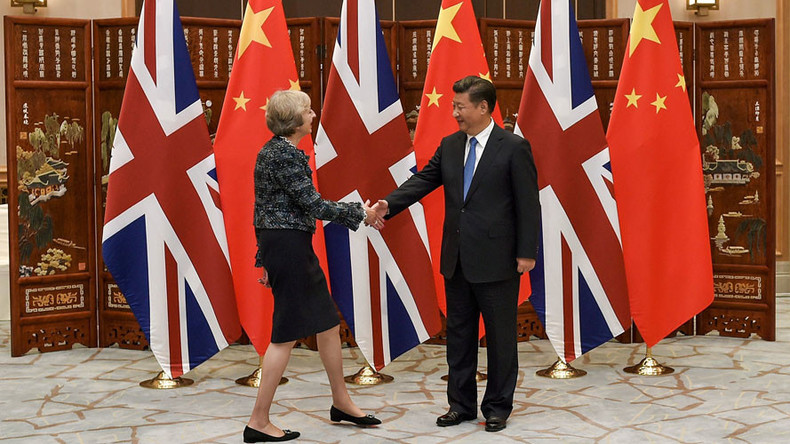 Construction of the controversial Hinkley Point C nuclear power station will go ahead after 'new safeguards' for national security were established amid speculation Britain is bowing to Chinese pressure.
Prime Minister Theresa May has given the green light to Britain's first nuclear power station in two decades, which will be jointly financed by French and Chinese energy firms.
Ministers said the agreement comes with new conditions which will give the government greater oversight and prevent investors from selling off their shares without permission.
The project, which was first touted in 2007, has split opinions, with critics raising concerns about allowing foreign governments to own critical infrastructure.
May put the project on hold days after entering Downing Street, citing concerns over national security.
Approval for Hinkley Point C comes a week after May met with Chinese President Xi Jinping to discuss bilateral trade agreements on the sidelines of the G20 summit in Hangzhou, China.
At the time, President Xi promised "patience" with the new British government, however, senior Chinese officials were not so diplomatic in their language.
China's ambassador to Britain published a prominent opinion piece earlier this month, imploring the PM to make "wise strategic choices" concerning her relationship with Beijing.
Although neither mentioned Hinkley Point C directly, it is widely understood they were referring to the delayed project.
Reaction to Thursday's announcement has been mixed, with some speculating that post-Brexit Britain is now seen as a "weak straggler" and vulnerable to Chinese pressure.
Shadow energy minister Barry Gardiner criticised the project for guaranteeing an artificially high energy price - £92.50 ($122.49) per MWh versus the current wholesale price of £38.91 ($51.53) per MWh.
Anti-nuclear campaigners described the decision as "terrible" and "dangerous."
"The basic facts have not changed: the nuclear power deal is hugely expensive - a £30 billion subsidy will be handed to the French state in addition to what consumers pay," said Campaign for Nuclear Disarmament (CND) general secretary Kate Hudson.
"It's dangerous: cancer clusters, nuclear accidents and disasters like Fukushima, and there is still no safe way to store nuclear waste."
British trade unions, however, have welcomed the decision, which even critics admit will create 25,000 jobs.
"We are pleased ministers have ended the uncertainty over Hinkley Point. This project will create thousands of quality jobs and apprenticeships and bring much-needed investment to the South West," said TUC general secretary Frances O'Grady.