Ex-PM Cameron 'paid £120,000' for 1hr speech on Brexit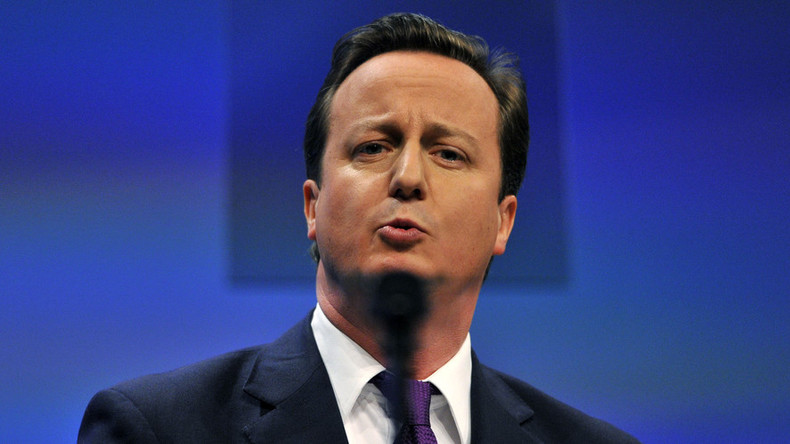 Former British Prime Minister David Cameron may have suffered a humiliating loss when Britain voted to leave the EU, but it appears he is now cashing in on political failure.
According to the Daily Mail, Cameron was paid £120,000 ($149,000) for a one-hour talk on the implications of the historic Brexit vote for an audience of Wall Street financiers last week.
He was reportedly paid the sum for his speech to Blackstone Properties in New York. A spokesperson for the company has declined to comment, and it is not known what Cameron said during his speech.
Cameron's earnings for the speech is almost as much as the £143,462 he received in a whole year as prime minister. Given his speech lasted around 60 minutes, his pay works out to around £2,000 per minute.
If Cameron keeps up that rate of earning, it could signal the beginning of a lucrative post-political career.
It is not the first time former prime ministers have gone on to make fortunes after leaving office. Former PM Tony Blair went on to make an estimated £27 million ($33 million) after he quit the House of Commons.
Last month, it emerged that Cameron was due to give a speech for the private equity firm Bain Capital. The American company was founded by former Republican presidential hopeful Mitt Romney.
Cameron is likely to have been paid a similar amount to his fee from Blackstone.
Cameron is not required to seek approval for one-off engagements from the Advisory on Business Appointments, which requires former ministers to get permission only for regular jobs.
You can share this story on social media: