Trump right on Russia, Britain must listen – ex-UK ambassador to Moscow
Published time: 14 Nov, 2016 15:01
Edited time: 15 Nov, 2016 13:15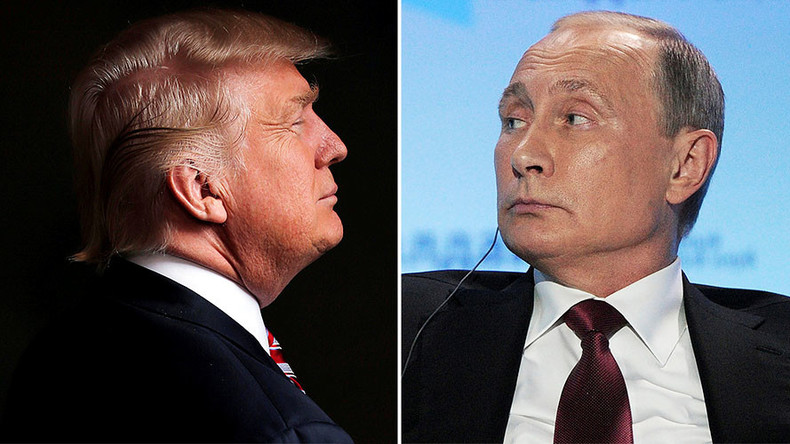 Britain should take advice from US President-elect Donald Trump by "listening to the Russians instead of lecturing them" to avoid a new Cold War, says former UK Ambassador to Moscow Sir Tony Brenton.
"Trump is right too that our present approach has failed (sanctions have boosted Russian determination), and if we are to avoid slipping into a dangerous new Cold War, we need to listen to the Russians instead of lecturing them," Brenton wrote in the Telegraph.
The West's "demonization" of Russian President Vladimir Putin is also out of hand, Brenton added.
"With military expenditure one-tenth of that of the West, Russia is not the threat our 'experts' wallow in."
Brenton says Britain's "security and prosperity" will lie in Trump's hands, and Downing Street must look for common ground to push the relationship forward.
"Trump has said some deeply worrying things, from weakening the NATO defense guarantee to encouraging the Japanese and South Koreans to develop nuclear weapons," he said.
"We are probably the best placed country to help guide this in a sensible direction."
Brenton added that Trump is underestimating the importance of NATO unity in getting Russia to the conference table.
"There are better ways to press our feckless European partners into spending what they ought to on defence than threatening to withdraw the US guarantee, and we should be working with the US to find them."
As US security policy is not yet finally formed, Brenton says it is time to "back Trump's objectives, while moderating his intended methods."
"ISIL [Islamic State, also formerly ISIS] cannot be disposed of by bombing - it requires painstaking political and intelligence work which draws in moderate Muslims rather than alienating them.
"The Iran agreement may not be perfect but it is better than the only real alternative, military action.
"The same applies for Syria. Tragic though the fate of the Syrian people is, the alternative of a proxy war with Russia and opening the door to Islamic rule is much worse.
"One suspects that Trump, with his aversion to US over-extension, can be persuaded of all of this."
As plans for grand new multilateral trade agreements are dead, the UK will also have to cultivate stronger business allies in the US, Brenton says.
"A UK/US free trade agreement would be a hard but not impossible sell. Our position vis-a-vis the US remains sufficiently special for us to be a possible counterexample to the protectionist tide."
Breton says in some areas, it will be difficult for Britain to find common ground with Trump. That includes Trump's views that climate change is a "hoax."
"We will have to wait this out, as we did under George W. Bush, until the facts become even more inescapable," Brenton says.