John Lewis Christmas ad 'brandjammed' by anti-racism campaigners
Published time: 10 Nov, 2016 17:10
Edited time: 11 Nov, 2016 13:57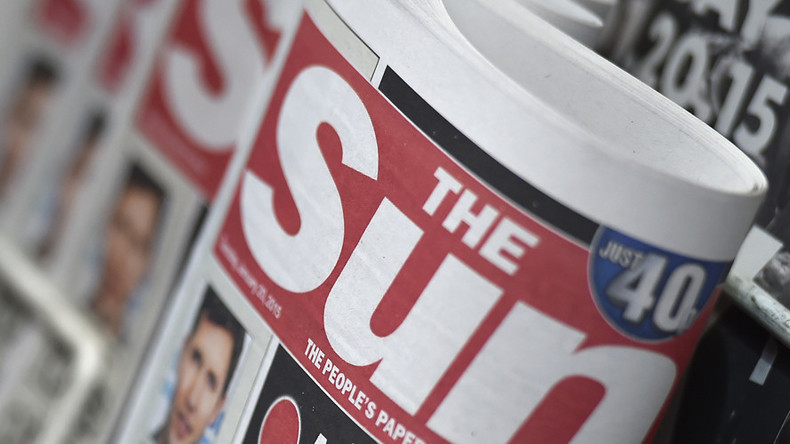 This year's highly awaited Christmas advert from department store John Lewis has been hijacked by a campaign calling on supermarkets to think twice before they advertise in "racist" newspapers for the rest of the year.
The campaign Stop Funding Hate 'brandjammed' the department store's classic annual commercial by launching their own mock Christmas ad.
"Every year there's another beautiful story with a message about looking out for others, even if they are distant strangers, even if we've been told they're our enemy," the ad reads.
"But once the tinsel has been taken down everything changes.
"And millions of pounds we spend at Christmas at John Lewis, Sainsbury's, Waitrose and [Marks and Spencer] is used to buy adverts in papers with another message."
The film then shows a series of front pages from newspapers such as the Sun, the Daily Express and the Daily Mail, with headlines about banning migrants or associating British Muslims with jihadists.
"Retailers spend their Christmas profits advertising in newspapers whose values are the antithesis of 'peace on earth and goodwill to all,'" Stop Funding Hate's Facebook page reads.
"While John Lewis market their products by harnessing positive human emotions, and positive human values, newspapers like the Daily Express, Daily Mail and the Sun tap into our most negative fears to boost their circulation and thus their advertising revenue.
"So this year we're asking John Lewis, Waitrose, Sainsbury's and M&S to reflect on the true meaning of Christmas - and the social impact of advertising in newspapers that deal in fear, demonisation and division."
The unveiling of the John Lewis annual Christmas ad has over time become part of the British holiday festivities. A countdown to the day is shared across social media for weeks and many newspapers review the highly polished short films. The 2016 advert reportedly cost £1 million (US$1.25 million) to put together.
Stop Funding Hate said the Co-op has agreed to review where it advertises.
A John Lewis spokeswoman told RT: "We fully appreciate the strength of feeling on this issue but we never make an editorial judgment on a particular newspaper."